The Good
Radiohead do Colbert Report
Radiohead were introduced to Televisionface by Stephen Colbert this week on The Colbert Report and funniness ensued. After accusing the British band of stealing American rock jobs, Colbert questioned their anti-corporate stance while simultaneously promoting Dr. Pepper. Check out the interview below.
Guns N' Roses and The Cure lead Hall of Fame nominees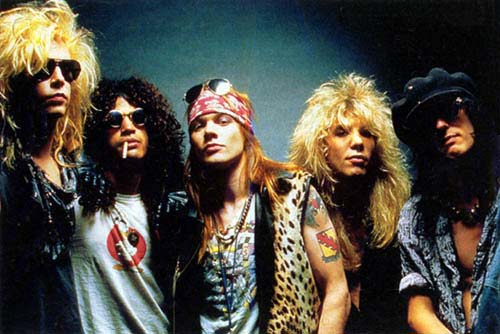 The 2012 nominees to the Rock and Roll Hall of Fame have been announced, and it's quite an illustrious list: Guns N' Roses, The Cure, Joan Jett, Eric B. & Rakim, Heart, Beastie Boys, Red Hot Chili Peppers and Donna Summer to name a few. The actual induction ceremony won't happen until April 14, 2012 in Cleveland, giving the nominees plenty of time to sabotage each other campaign for a place in music's most famous mausoleum.
The Bad
Bob Dylan faces plagiarism claim with new art exhibit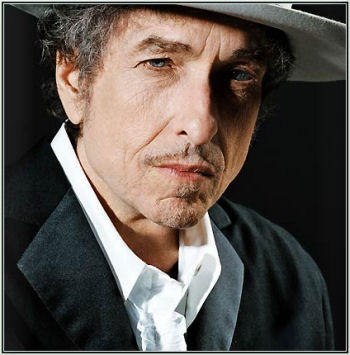 Oh no he didn't. Did he? Bob Dylan's new exhibit at the Gagosian Gallery features paintings inspired by Dylan's travels in China, Japan, Vietnam and Korea. But eyebrows were raised when several paintings were shown to be almost exact replicas of historic photos not taken by Dylan. Does Dylan's freewheelin' interpretation of somebody else's art make you feel tangled up and blue, or are the times a-changing? The answer, friends, is blowing in the wind. OK, we'll stop.
Hard times for Sly Stone
In a troubling video appearing on 5min.com, legendary funk musician Sly Stone is interviewed from his current home inside a friend's camper van. The reclusive singer, who has battled drug addiction for years, admits to using as recently as a week ago. Hopefully this exposure will help Stone get the treatment he needs.
The Ugly
Michael Jackson doctor trial underway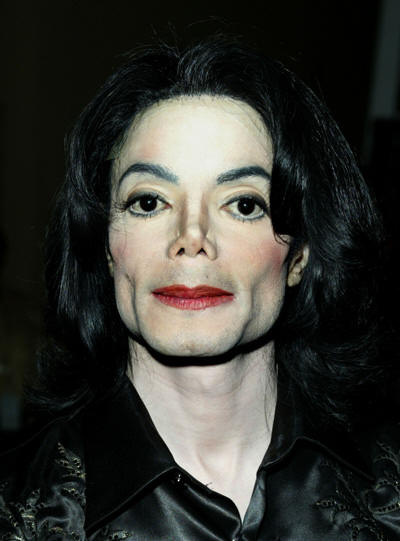 The trial of Dr. Conrad Murray began this week in a flurry of drama. With protestors for both sides taking up residence outside the courtroom and planes with aerial banners with pro- and anti-Conrad sentiments flying overhead, the prosecution began building its case against Michael Jackson's doctor. Conrad is charged with involuntary manslaughter for prescribing the propofol that led to Jackson's 2009 death. You can read the prosecution's opening statements here.
Irish farmer chases half-naked Rihanna out of his field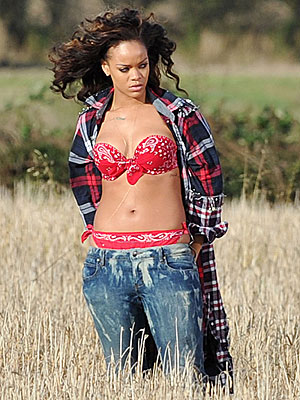 Although 99% of mankind might appreciate a scantily clad Rihanna dancing in their field, one Irish farmer did not. Rihanna got permission from Alan Graham to use his farm in County Down to film scenes for the video to her song, We Found Love. But when the farmer drove by on his tractor and saw the pop star gyrating in a bandana bikini, he put the brakes on the shoot. Rihanna found love in another field, and morality was restored to the Graham estate.
Miscellany