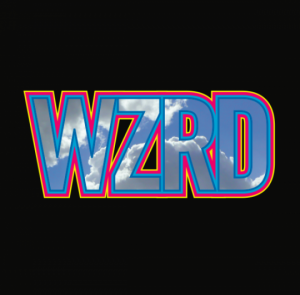 At this point you've probably heard something about Scott Mescudi's (aka rapper Kid Cudi) upcoming sideproject WZRD, his "rock" collaboration with producer Dot Da Genius. Cudi's been hyping the release for a few months now and there have been a few scraps and snippets leaked from the new record, like the edited chunk of "Teleport 2 Me" that Cudi shared with fans through  Twitter.
It might not exactly be "punk rock" as Mescudi himself refers to it, but it's still recognizably a product of the same mind that brought the world "Day 'n' Nite", "Pursuit of Happiness" and "Marijuana". Since the music is Cudi's first material since 2010, fans and Kid Cudi himself are pretty excited. So it was a pretty big deal when Cudi was scheduled to perform some of his unreleased WZRD material at the Heatwave Music Festival in Melbourne, Australia. Now, what happens then when a star of Kid Cudi's standing gets his set cut short? Well, he tears the stage up a bit in rock star fashion, of course.
Though his band dutifully keeps playing after his departure in the video, shortly after Cudi leaves the stage, the venue goes dark and the show is over, much to the dismay of the kids in attendance. Alright, he didn't quite trash the stage as much as turn over a few lights, but still! Cudi would later take to his tumblr to defend his actions, stating that, "If my set is EVER cut short at any show, im trashing the stage. Not out of anger, it takes a lot to get me furious nowadays, but out of principle. The fans always deserve a full set at all shows, especially when they spend their hard earned money on expensive tickets." It's hard to argue with his line of thinking, considering the astronomic prices of a lot of music festival tickets.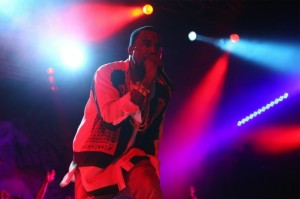 While the reason for Cudi's set being cut short was never really made clear, there are often legitimate reasons behind these decisions. Kanye West experienced something similiar early last week when  weather issues and technical malfunctions pushed back the start of his set by forty-five minutes. Since West was the co-headliner for that weekend of the festival, the fans and some of the other artists on the bill weren't too pleased with how things played out. While chants from the crowd of "bullshit" are bad enough, how does that compare to the ire of Soundgardern frontman Chris Cornell? "Sounds like there's children playing music there, retarded children, retarded as in held back. There's no other word for it," Cornell said, seemingly in reference to West soundcheck going on during Soundgarden's set. But, a few hours later Cornell took to Twitter to clarify his comments. "Kanye had nothing to do with it! We love him," Cornell tweeted, stating that his anger was directed at the festival promoters and not the rapper. All of this without comment from the usually outspoken Kanye West.
Of course, Cudder isn't the only rapper to be tearing stuff apart on stage lately. Odd Future ringleader Tyler, the Creator is no stranger to controversy and mayhem, but he seemed to land himself in some hot water when he was arrested after a show at the Roxy in Los Angeles on charges of vandalism. Video soon surfaced of the young rapper arguing with the sound guy and subsequently thrashing some recording equipment and microphones.
Tyler was bailed out soon afterwards, and like Cudi, made a pretty compelling argument for his reaction. While trying to assist two female attendees who had gotten hurt in the crowd Tyler approached both security and the sound engineer to try to alert the venue to the situation. When neither took any action, Tyler subsequently lost his patience, hence, the "vandalism". Tyler would go onto say that after spending time in jail he, "didn't understand why rappers talk about jail like it's cool." So if there's anything to gain from these rapper's episodes, it's this: it's okay to start a little bit of ruckus, just as long as you don't get yourself arrested. That's just no fun.

The Good
Jim Carrey's daughter Jane auditions for American Idol
Jim Carrey's daughter Jane auditioned for American Idol this week and made it through to Hollywood. Now, before you cry nepotism, Jane works as a waitress. And she has a decent set of pipes. And she made J-Lo feel old. So we're loving her. Listen to Carrey sing Something to Talk About, and hear what her pops has to say about her in the clip below.
Vanilla Ice goes indie rock with acoustic Ice, Ice Baby
He's still milking the Ice, Ice Baby thing. Will it ever stop? Yo, we don't know, but at least he's doing it with some degree of irony. Watch Vanilla Ice win the hipster contingent over with his acoustic cover of his famous track. It's actually really funny.
The Bad
Etta James public viewing and funeral scheduled this week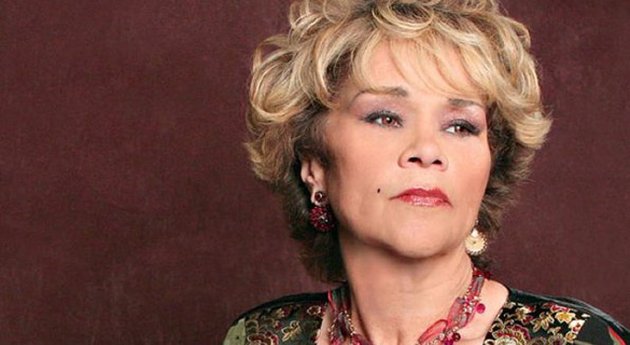 The world lost a great musical icon last week when singer Etta James passed away in Riverside, California, from complications stemming from leukemia. She was seventy-three. A public viewing is being held today at Inglewood Cemetery in Inglewood, CA, followed by a private funeral on Saturday. The Rev. Al Sharpton will preside. James's family has requested that donations be sent to the Rhythm and Blues Foundation, a non-profit organization that seeks to preserve R&B music. R.I.P.
Jay-Z's 40/40 club shut down for health code violations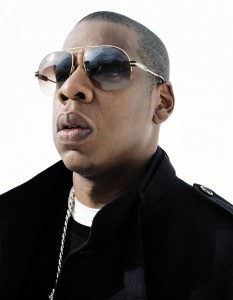 After a $10 million renovation, Jay-Z's 40/40 club in Manhattan reopened to great fanfare last Wednesday, only to be shut down the next day by the Health Department. The New York Post reported this week on all the violations, and it's enough to make your stomach turn. Rancid raw chicken wings and raw shrimp, mashed potatoes left out on the counter, and a worker mixing salsa with his bare hands. Probably after riding the subway. Ruin your breakfast by reading about it here.
The Ugly
Steven Tyler sings the national anthem
The nation got a treat this week (opposite day) when Steven Tyler stepped up to the mic to perform The Star Spangled Banner at the Ravens and Patriots playoff game on Saturday. If you're angry at your ears and want to do them harm, listen to his performance below.
Kanye West and Soundgarden clash at Big Day Out Festival
We all knew that sooner or later Yeezy would be back in the headlines for bad behavior. This time he not only pissed off his fans for starting his set forty-five minutes late, he also pissed off Soundgarden for doing a loud soundcheck during their set. Chris Cornell had some choice words about the people responsible for the scheduling gaffe, which you can read here. Or, check out West's performance of All of the Lights to remind yourself why we put up with him in the first place.
Miscellany