Mike Flynn"Epic Records producer behind such acts as The Fray and Sara Bareilles. Kat Parsons"Los Angeles songstress and multi instrumentalist with a music career on the up and up. What do we get when we combine the two? Pop gold. Parsons won the Get Your Song Produced by Mike Flynn of EPIC Records Competition on OurStage, earning the exclusive opportunity to record a single with Flynn. She chose to record the track Fall For It, soon to be released on her upcoming EP. Before the release, she's hooking y'all up with an exclusive early download of the single, but get it now, because it's only available for a week! Stream the track to your heart's content in the playlist at the bottom and be sure to check out our Q&A with Parsons on her experience working with Flynn. Check out Kat's official site for updates on her upcoming EP and more.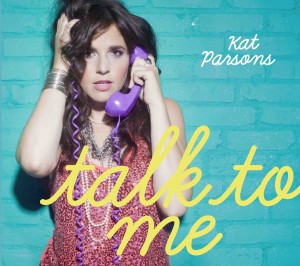 OS: You've been fortunate enough to work with some big names in the studio. How did your experience with Mike Flynn compare?
KP: Working with Mike Flynn was so much fun.  When I won the contest, I felt so honored and thought it was important to write the perfect song for the opportunity.  I scheduled writing sessions with some amazing writer friends and did some writing on my own. I wrote "Fall for It" with Travis Howard and we knew that was the song. It said exactly what I wanted to communicate, and as a songwriter, that is really exciting. When I arrived at the studio, all of the musicians were there as well as Warren Huart, who co-produced the track with Mike.  The band was incredible and Mike, Warren and the musicians worked on getting the exact right tones for the way we wanted the song to sound.  All this to say, that it was a really wonderful experience…I loved recording the drums, bass and guitar live and I really enjoyed watching Mike and Warren as they directed the sounds.  They were also really wonderful with the vocals…really encouraging and had some great ideas about approach that hadn't occurred to me previously. (more…)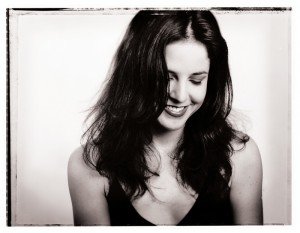 With a father who sang for the Vienna Opera House, a mother who was a professional piano player and singer and a grandfather who won the gold in the Senior Olympics for playing a saw, Kat Parsons boosts a DNA advantage for a rich musical career. But genetic predispositions can only take you so far before you have to roll up your sleeves and do some work. Parsons is clearly accomplished"a multi-instrumentalist with a limber, gossamer voice. With the torchy Go Find Her, she proves her mettle as a chanteuse. But Parson's got some pop chops as well. Miss Me is Fiona Apple meets Vanessa Carlton, a spare, emotive ballad that tumbles into gleaming pop with cascading keys. And then there's No Will Power, a starry-eyed melody with jagged guitars and reverberating keys. Whether it's jazz or pop, Parsons is equally adept. With all that pedigree, being a one-trick pony just isn't an option.