Though Susan Boyle helped make music's mainstream safer for the mature crowd, her chart-life-begins-at-nearly fifty success story remains a rarity. But perhaps in the case of Jeff Bridges, who won an Oscar for playing an alcoholic country singer in Crazy Heart, a music star could have been born at the ripe old age of 61. Alas, it was not to be. His debut album, Jeff Bridges, entered Billboard's Top 200 album chart at No. 25 the week after its August 16 release and then tumbled to No. 58.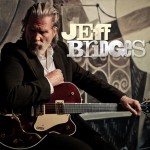 Thankfully, Bridges is in no danger of losing his day job.
These are hard times for actors and actresses moonlighting as recording artists. Back in the '80s, the biggest movie stars usually were guaranteed at least one big pop hit if they bothered to try. Eddie Murphy, Bruce Willis, Don Johnson and Patrick Swayze all did, and each managed one trip to the Top 10 on Billboard's Hot 100. But that was then. By the '90s, mega-stars like Johnny Depp, Keanu Reeves and Russell Crowe were forming rock bands that went nowhere on the charts.
More recently, Jared Leto's 30 Seconds to Mars has approached a level of heat commensurate with that of his acting career (which, considering his overall filmography, isn't as impressive as it might sound), but there hasn't been a movie star who's been able to consistently score on the music charts since Jennifer Lopez made her seamless transition to pop diva in 1999 with the No. 1 hit "If You Had My Love."
A handful of TV stars have done slightly better. Just in time for the September 18 Emmys, House star Hugh Laurie, an Outstanding Lead Actor in a Drama Series nominee, sees his debut album, Let Them Talk (produced by Joe Henry, Madonna's talented brother-in-law, and released in the U.S. on September 6, months after its successful spring launch in Europe), enter the Billboard Top 200 album chart at No. 16. Meanwhile, the single "Police Dog Blues" debuts at No. 58 on the Hot 100 — respectable, if not spectacular. But does his chart career have long-term potential? At first, Hilary Duff's seemed to, but her music career stalled nearly a half-decade ago (her one-time nemesis Lindsay Lohan's never really took off), and Miley Cyrus, who had to make her initial cross-over to pop as her small-screen alter-ego Hannah Montana, is in flux after tanking last year with Can't Be Tamed.

Whoever invented the movie preview must be some kind of genius. Because of them, half the fun of seeing a movie on the big screen is getting there"to the main attraction, that is. It always takes a few good trailers to put me in the mood. But sometimes, if the words don't get in the way (damn, bad screenplays!), the music does. Too often terrible songs ruin perfectly good trailers"or make bad ones worse.
That said, movie-trailer music has come a long way. For a brief period in the early '90s, nearly every other one seemed to feature the soothing new-age sounds of Enya floating by in the background. Nowadays we get a larger assortment of musical backdrops (pop, classical, rock, hip hop, techno and, of course, vintage Motown), some of which can actually turn must-avoid into must-see — at least until the coming attraction is over and sensible thinking once again prevails.
Variety, however, hasn't done away with predictability, and recently, while screening trailers for some upcoming autumn releases, I noticed a few rules at play.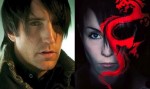 1. No self-respecting Oscar contender stoops to the tops of the pops. David Fincher may have gotten Trent Reznor of Nine Inch Nails to score The Social Network last year, but he knew better than to use Radiohead's 1992 hit "Creep" in the trailer. Instead, he used a haunting cover by Belgium's Scala & Kolacny Brothers. This year, for The Girl With the Dragon Tattoo (December 21), he punctuates the sneak-peek action not with Led Zeppelin's classic version of Immigrant Song but with a near-equally exhilariting remake by Reznor and Karen O from the Yeah Yeah Yeahs.