The Good
Justin Timberlake presents Capital Cup at ESPYS
The ESPY Awards were held this week. For all you non-jocks out there who don't know what they are (we're only referring to ourselves), the awards recognize athletic achievement. Justin Timberlake, presenter for the first-ever Capital Cup for excellence at the collegiate level, put his athleticism on display with this six-minute teaser. As much as we miss him bringing sexy back and all, we're digging the comedy.
Moves Like Jagger features moves by Jagger!
Maroon 5 released a teaser for their video for Moves Like Jagger. The fact that it has Christina Aguilera is a given, seeing as how she's on the track. But never in our wildest dreams did we imagine it would have the Jag man himself, prancing about all iconic like. (Side note: check out the shot of Adam Levine's moves in the clip below. Jagger-lite if you ask us.)
The Bad
Dave Grohl reads the riot act to fighting fan
Their name may be Foo Fighters, but it turns out Dave Grohl and company have no tolerance for fisticuffs. During their performance at the iTunes Festival, Dave Grohl stopped the show to read the riot act to a fighting fan. After hearing Grohl go off, one has to wonder how many fresh pots he had that day. It's amazing that rowdy fan didn't spontaneously combust when confronted with unmitigated Foo rage. Watch it unfold below.
Lady Gaga gets egged in Oz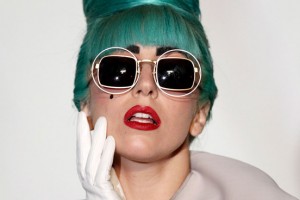 Our Lady of Gaga delighted fans in Sydney, Australia this week with surprise shows at two gay clubs, Nevermind and Arq. The pop star tweeted hints about her plans that day, saying Thinking of going out in Sydney tonight. How I wish we had a show. NEVERMIND, don't listen to me. Maybe I'll just got for a walk in the pARQ." However, upon leaving Arq, Gaga was pelted with eggs by an angry onlooker. Too bad she didn't have her own egg with her to launch a counter-attack.
The Ugly
Matthew Knowles caught stealing?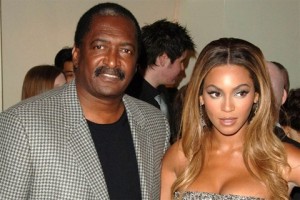 Reports are circulating (from TMZ, who claims it has legal documents) that Matthew Knowles was fired as Beyoncé's manager after she discovered he had been pilfering funds from her 2011 tour with Live Nation. The elder Knowles claims Live Nation planted a seed of suspicion in his daughter's mind, who then had her father audited by her law firm. Beyoncé's lawyers concluded her father had indeed been taking money that was not rightfully his. And, as we all know, Beyoncé put everything he owned in a box to the left and replaced him with a former exec from Live Nation.
Nicki Minaj did not get punched in the face in Dallas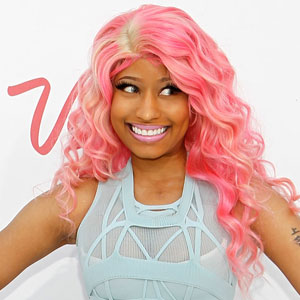 We repeat, Nicki Minaj DID NOT get punched in the face. When TMZ claimed the rapper was attacked after her show in Dallas by a male acquaintance, Minaj took to Twitter to lambast everyone who bought the report, saying, [sic] The fact that u believe a man either slapped or punched me in the face & didn't leave on a stretcher w/his balls hangin off? While her targeted audience was still wincing, Minaj concluded her thoughts with [sic] You'd believe u were an adopted martian if TMZ told u so. Zing, Nicki Minaj. Total zing.
Miscellany


The Good
U2 pulls blind man onstage to play encore
Following their set at Nashville this week, U2 treated one fan to the experience of a lifetime. A blind man holding a sign that said he wanted to play a song for his wife was pulled up on stage for an encore performance of All I Want Is You. The crowd ate it up. Watch the performance below and feel better about humanity for three minutes and forty-seven seconds.
Spotify announces US launch

It won't be long before US music lovers can start streaming music on Spotify, Europe's premier online music service. Then again, it may be a while. Spotify has promised a States-based operation for some time, and the dates keep getting pushed back. But, the company made a formal announcement this week, accompanied by a US landing page asking for email addresses. GAH, that means free streams of every song ever created! Suck it, iTunes!
The Bad
Nicki Minaj mourns loss of her cousin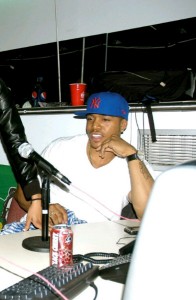 Nicki Minaj took to Twitter to mourn the murder of her cousin, Nicholas Telemaque, who was gunned down this week. Lived in Brooklyn his whole life. My precious cousin. My baby. Killed last nite [sic] the pop star wrote. Police responded to a call in Flastbush in the early morning of July 4, where they found Telemaque with multiple gunshot wounds. He was pronounced dead on arrival at Kings County Hospital. R.I.P.
Bieber cover of Vanity Fair bombs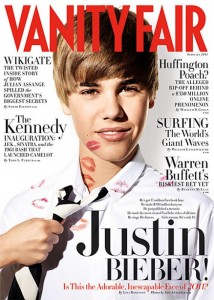 Not everyone loves the Biebs, it seems. Justin Bieber's lip-smacked cover (Selena Gomez strikes again) of Vanity Fair was the magazine's worst selling issue in nearly 12 years. Ironically, the headline read Is this the adorable, inescapable face of 2011? Seems like some people did indeed escape it.
The Ugly
Ke$ha reveals disturbing photography hobby to NME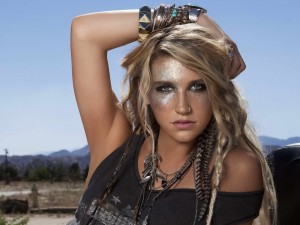 That Ke$ha, always freaking people out with her TMI comments. This week's appeared in NME, where Ke$ha claimed to have a wall of wieners made up of her snapshots of the privates of various guests on her tour bus. Don't worry, that's not her only sordid interest. The pop star also revealed she likes to pee on weird things. Someone take this girl home to meet mom.
Disease-ridden stars cancel tour dates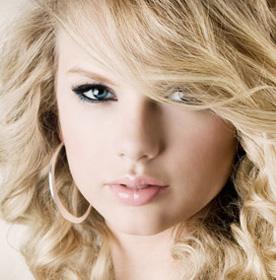 Whatever was bugging Adele seems to have moved on from the soul singer and found a couple new targets to infect. Taylor Swift canceled some of her summer tour dates due to bronchitis, while Simon LeBon of Duran Duran canceled the band's entire European tour because of throat problems. Upon hearing the news, a third-grader responded, Ooh! Somebody's been making out! That third-grader was us.
Miscellany
New Kelly Clarkson single Let Me Down gets leaked
Beyoncé moves 317,000 copies, still tops charts
Noel Gallagher announces solo album
Katy Perry tries out planking on the 4th of July
Lady Antebellum's Hillary Scott is engaged
Kings of Leon documentary to air on Showtime
Sting cancels Kazakhstan dates over treatment of oil workers
Fans honor fortieth anniversary of Jim Morrisson's death
Jamie Hince from The Kills weds Kate Moss
Phish have a ball at Super Ball IX
Kanye West and Jay-Z's Watch The Throne available for pre-order
Jim James and M Ward start Crí¨me Bru-log
Pete Doherty released from prison early