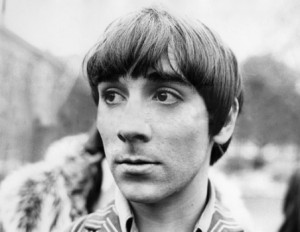 Considering Hollywood's near-total reliance on familiar properties (comic books, TV shows, movies that have already been made twice before coughhulkcough, etc.), it's kind of shocking that a Keith Moon biopic has yet to be made.
Consider that problem solved. Hollywood Reporter, uh, reports that the film, long in the works, has received funding and is now in development. Not only that, but Moon's The Who bandmate Roger Daltrey has been collaborating with producers on the project. He says, "The Keith Moon project is one close to my heart so I am excited to reinvigorate it…
So get pumped up on amphetamines and brandy for this one, although it might still never see the light of day and if it does it will likely be pretty bad, but…still?
More like this:
Is it just me, or is anyone else still trying to get jazzed about the Quadrophenia Tour that Pete Townshend and Roger Daltrey of The Who recently announced?
Maybe part of my disenchantment stems from the "virtual press conference" during which the 36-date tour was announced. Organizers shrouded the event in secrecy, noting only that Daltrey and Townshend would discuss the group's 2012 plans. When the press conference started and the tour around the 1973 rock opera was announced, it was a bit of a letdown. Think of it sort of like your mom telling you she had a major surprise for you and then finding out she planned to serve your favorite dessert. Sure, that's nice…but is it a huge surprise?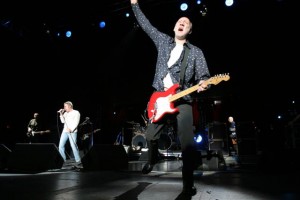 Also, the virtual press conference was a bit…let's just use the word sterile. Journalists submitted questions beforehand, and someone read them to Townshend and Daltrey, who responded. Not exactly the stuff of lively interaction. In fact, journalists' phones were muted so they couldn't interject.
That's really a shame. As the only two original members of The Who, Daltrey and Townshend are basically the National Archives of the band. And with at least two generations of would-be fans who aren't quite clear about why there's so much reverence paid to The Beatles, never mind The Who, it's a fair bet that band is a major mystery to Generations Y and Z. It would be great to have Daltrey and Townshend engage the public, even by way of the media in a less scripted way. Alas, that doesn't seem likely.
And some might question why The Who, a band that helped lead the British Invasion in the '60s and had such mega hits as Tommy and "I Can See for Miles," needs to almost pander to non-fans. Doesn't the band's history speak for itself?