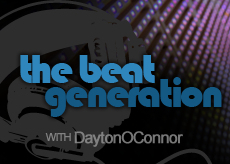 For some, the rock star life just isn't that appealing. Guess there's something about playing in one of the biggest bands in the world, being a critically respected, high selling household name that just doesn't appeal to some people. It's understandable, some artists just move to the beat of their own drum. Or to the beat of their own Roland 808.
Yes, the side project is one of the respected, time-worn traditions of the rock 'n' roller. Tired of their day gig, the misunderstood, "creative genius" of the band decides to go it alone to exercise some stylistic need they're not able to flex in their day job. We're not going to comment on the artistic or financial responsibility of this move; one could probably think of a number of both successful and not so successful forays from artists into genres they're not necessarily known for. Instead, let's celebrate the bravery, the effort alone some must make to try to break out of the mold they've been slotted into. (I'm making this sound way too epic, but let's run with it). Here are some rockers who decided to take a dancable detour: the electronic side project.
Kele
Kele Okereke, better known as the frontman for aughts British indie invasion band Bloc Party, has taken to his band's "indefinite hiatus" better than most would. For starters, he hit the gym.
Oh yeah, he also released a record. The Boxer was not, in retrospect, a drastic departure for the singer. Bloc Party had flirted with some minimal beats to augment their post-punk guitar attack since the beginning of their career and their two albums prior to their break reflect a growing interest in meshing indie rock and electronic textures. Lead single "Mercury" is a good example of their approach: take a rock song structure and basic instrumentation and lay some post-production work over it to change the feel of the track. The break near the end is a nice touch as well.
But Okereke's approach on The Boxer takes a different approach. "On The Lam" featured the familiar, chippy vocal editing fans of Bloc Party would remember but it also featured wobbly electronic bass and the famous Amen Break. "Tenderoni" lays the synth on heavy and the music video features a cybernetic Kele shadow boxing and robot backup dancers.
Blaqk Audio
Punk outfit AFI just turned twenty this past year so it's no surprise that its principal members have gotten a little antsy playing the same music for so long. Lead singer Davey Havok and guitarist Jade Puget formed Blaqk Audio officially in 2006 but had been working on material for the project for at least five years before. While both have fiddled around with AFI's sound to make more room for electronic elements, especially synth, Blaqk Audio was a greater deperature for the duo then Kele's in comparison. Their debut CexCells is a chilly, dark take on synthpop. Lead track and single "Stiff Kittens" features a Joy Division reference in the title but owes more to their successors New Order and to industrial music of the early nineties in terms of sound. The release was a modest success for Havok and Puget, debuting in the Billboard Top 20 and at Number 1 on the Electronic charts. It even got the listening party debut treatment… at Hot Topic.
While the band toured behind the record they soon went back to focusing their energies on AFI. Recently it appears that Blaqk Audio has once again become active as the group debuted new songs in late 2010 and have announced an upcoming album, Bright Black Heaven, slated for release some time in 2011. Listen to a new track from their Soundcloud page below.
Apparatjik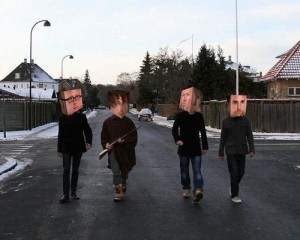 Not only is Apparatjik is an electronic side project, it's also a supergroup. Culling members from Mew, Coldplay and A-ha (yes, 'Take On Me' A-ha. That one.), Apparatjik traffic in experimental, ethereal rockish electronica. Their songs are swirls of pretty, twinkling guitar and synth lines that always sound a little warped, a little off (in an intentional way). People expecting a more electronic Coldplay or Mew will be disappointed. Really, it sounds like the groups greatest sonic debt is to the aforementioned A-ha but even that is a comparison which is lacking something. Despite all the star power behind the project there is relatively little out on the Internet about the band. What is there is… strange, to say the least. While they're not touring at the moment, Apparatjik is playing two shows in Berlin at the Neue Nationalgalerie. Their performance is dubbed "The Apparatjik Light Space Modulator" which appears to be a semi-interactive audio-visual art installation where "performances are moving images that project from a large scale cube into the open glass structure of the building into the city space." Sounds trippy. Check out "Datascroller" from their album We Are Here below.