Remember the days when R&B and hip hop was the sound of pop? From the ˜90s to the mid ˜00s, music's most dependable hitmakers"Mariah Carey, Whitney Houston, Toni Braxton, Boyz II Men, R. Kelly, Usher, Brandy, Monica, Alicia Keys, Destiny's Child and Beyoncé, among them"specialized in crossover soul, climbing both the R&B charts and the Hot 100 in tandem.
But lately, something strange has been happening on Billboard's R&B /Hip-Hop Songs chart: A hit is no longer necessarily a hit. Just because a song is big in the R&B sphere doesn't mean it's big anywhere else. For the week ending April 7, 2012, only one song in the R&B/Hip-Hop Top 10"Tyga's "Rack City""had managed a comparable placing on the Hot 100.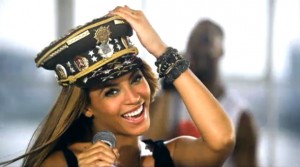 The song at No. 1, Beyoncé's "Love on Top," which had been there for multiple weeks, was way down at No. 54 on the Hot 100. (It briefly entered the Top 40 last September, debuting and peaking at No. 20 after Beyoncé performed it at the MTV Video Music Awards.) Meanwhile, there wasn't a single R&B diva in the Top 40 aside from Janelle Monae, who got there by guest-singing on rock band fun.'s No. 1 hit We Are Young.
What happened to pop's soul? There's a disconnect between the pop and R&B charts that hasn't been so pronounced since the days when Michael Jackson's label, CBS Records, threatened to pull all of its artists from MTV if the then-fledgling network didn't play Jackson's "Billie Jean" video.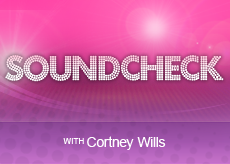 Whether or not you're a fan of reality television in general, chances are you've been caught in the clutches of at least one guilty pleasure.  Reality television has taken over every facet of pop culture for the past decade; and its latest conquest is hip-hop.
Slowly but surely, we are seeing more and more hip hop stars on the reality show circuit, offering fans a glimpse into their real lives.  But how real are the pictures being painted for the camera? Does Chilli really want to find a man, or is it that "What Chilli Wants" is another shot at the big time? How authentic was Fantasia Barrino's soul-baring season of Fantasia For Real? Are Toni and her sisters really as rambunctious as they seem on Braxton Family Values, or are they just trying to make a place for themselves somewhere, anywhere on the entertainment spectrum?
Of course the exposure of a television show would be attractive to someone looking to sell records, but does the marketing plan help or hurt these artists in the long run? Let's see how some of urban music's finest have fared from their dips in the reality TV pond.
Keyshia Cole: She kicked off the hip-hop reality craze when her hit show, The Way It Is debuted on BET in 2006.  After three successful seasons, Keyshia and her family were as famous as the Cosby's, ultimately prompting a spin-off for her mother and sister, Frankie & Nefe in 2009.  Three albums, a husband and a baby later, Keyshia is still riding high, with her latest singles, I Ain't Thru and Take Me Away carving out spots on the charts.
Salt N Pepa: Salt N Pepa first hit the small screen with their reality show, The Salt-n-Pepa Show in 2007.  It was a success, and led Pep to her spin-off, Let's Talk About Pep, which was VH1's second highest-rated program last year.  Now, the sexy spitters have reformed and are headlining a national hip-hop tour, packing houses again like they did twenty years
ago.
Kandi Buress: Atlanta's most talented housewife, Kandi Buress has been trying to re-launch her career since she joined The Real Housewives of Atlanta cast in 2009.  With priceless placement and countless cameos of her in the studio, playing records and touring the country for promo events, the music has yet to make a splash.  Even with sneak peaks of  "Me and U" and "Fly Above", the publicity push hasn't been enough to set her career soaring.
Fantasia Barrino: The second season of Fantasia For Real was VH1's highest-rated show of 2010.  Fans watched her stage a comeback with real-life drama that spilled over into daily headlines.  A suicide attempt in the news was followed by the suicide attempt episode of the show, which conveniently aired the week before the album dropped. For all the hard work and dedication she seemed to be doing on the show; it was awfully easy for her to skip this year's GRAMMYs in a hissy fit.  Not the behavior we'd expect from the girl we just watched beg for her career back. Still, her song, Bittersweet from her 2010 album, Back To Me earned her this year's GRAMMY for Best Female R&B Performance. Guess I'm still on the fence for this Idol alum.
Ray-J: In 2009, he filled in for Flava Flav as VH1's resident Rico Suave on his hit dating show, For The Love of Ray J.  The show, which depicted Ray as the pimp of all pimps, with gorgeous women competing for his affections, probably helped him achieve the sex symbol status he needed to push records like Sexy Can I and One Wish.  I would stick him on the list of reality show winners.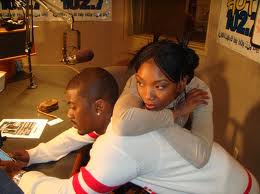 Brandy: After wrapping the second season, Ray-J was joined by big sister, Brandy, for another reality show, Brandy & Ray-J: A Family Business.  This show, meant to give us a true glimpse of the business just comes off as two starlets playing office and fighting with their parents"and each other. Still, it was nice to see Moesha all grown up, and her R&B resume is enough to keep her interesting, even without new music to judge. After she hung up her ball gown from Season 11 of Dancing With The Stars, she debuted her new self"BraNu, the rapper. With no singles to speak of, the jury is still out, but I'm thinking this may have been a real-life music mistake.
Jim Jones: Love & Hip Hop is definitely one of my guiltiest pleasures (I can't get enough of Mama Jones), but I'd have to admit that Jimmy is probably the least interesting part of this ghetto-glam world it invited me into.  His "tough guy" persona comes off as an act, begging me to question the legitimacy of the street cred he seems so proud of. Still, his single, A Perfect Day is getting a lot more play than it would without the promo push, so in the end, it looks like the Dip-Set Dropout is having the last laugh.
Olivia: The other breakout from Love & Hip Hop is Olivia, former first lady of G-Unit.  Through the show, she's managed to shed her Candyshop image and get out of 50 Cent's shadow.  Considering I've been hearing her single, "My December" all over the radio, I'd say her plan is unfolding quite nicely.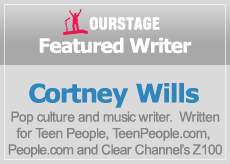 As 2010 draws to a close, the new year is looking ripe for new music.
While we can expect big things from Kanye West's My Beautiful Dark Twisted Fantasy and hip hop's newest it girl Nicki Minaj"whose debut, Pink Friday" is packed with future number ones, there are even more musical mitzvahs on the horizon. Some late December, early January rap releases are sure to get some heavy radio rotation including Yo Gotti's Live From The Kitchen and Jeezy's, TM 103.
Things are looking up in the R&B department now that R. Kelly has released his guaranteed panty-dropper, Love Letter in the same month that Avant dropped, The Letter and Tank debuts Now Or Never.  We're guessing Jamie Foxx's Best Night Of My Life will be heating up the airwaves if his single, Fall For Your Type featuring Drake is any indication.  The crooning will continue through the winter, with Lloyd's, King Of Hearts set to drop on Valentine's Day and Bobby Valentino's, Fly On The Wall expected to drop before the snow melts.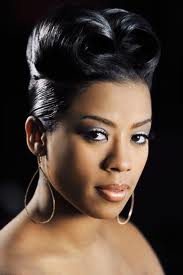 The ladies aren't lagging either, with Keyshia Cole and Ciara releasing highly-anticipated albums, lead by already- hot singles, I Ain't Thru and Ride It to close out the year. We can expect Kandi Koated, (the currently under-the-radar release from Kandi Burress) to gain some traction this year with singles Me And You and Haven't Loved Right being too good to stay under wraps for long.
Still no release dates for Kelly Rowland's Motown release, Kelly Rowland or Jennifer Hudson's yet-to-be-titled sophomore album, but we're thinking both divas will deliver some praise-worthy hits.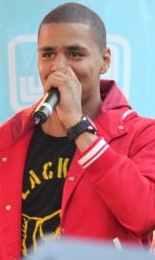 We're still waiting for Nas to drop The Lost Tapes: Volume 2, but it looks like 2011 might be the year of the comebacks with highly anticipated releases coming from some of hip hop's most prolific stars.  Dr. Dre's Detox should hit shelves in February followed by some stiff competition from fellow West Coaster, Snoop Dogg when he releases Doggystyle 2: The Doggumentary in March.  Weezy's Carter IV is expected to drop the same month, along with his collaboration album with Birdman, Like Father, Like Son 2. Hot on their heels will be newcomer, J. Cole, with his yet-to-be-titled debut going head to head with Lupe Fiasco's Lasers. Another highly-anticipated comeback will come from Pusha T of The Clipse, when he releases his solo album on Kanye's G.O.O.D. Music label this year.
Cortney Wills is a pop culture journalist born and raised in Los Angeles, California. She has lived in LA, Chicago and NYC and enjoys all things entertainment.