Greetings from OurStage World Headquarters, located in the bowels of a de-commissioned battleship currently anchored off the Ivory Coast. Let's get right to the news.
Are you going to be at the South By Southwest music festival in Austin, TX this March? We will.
In fact, we're having a party. OurStage will be filming the season two finale of The OurStage Panel LIVE on March 16th, between 11am-3pm. What's this all about, you ask? We just wrapped four episodes of this new webseries, in which sixteen top OurStage artists were evaluated by our panel of industry experts, which includes execs from Warner-Chappell, Z100 NY and Sony along with guests Scott Igoe from Jimmy Kimmel Live and famous guy Gavin DeGraw. The four finalists will perform live in front of our panel at The Parish (214 East 6th Street), with one artist emerging as the winner of $5,000, a professionally-produced live performance video and an industry mentorship. If you want to get on the list, message us on the Facebooks.

Oh, and The Panel? Episode One premiers THIS THURSDAY, February 16th, at 7:30am for your viewing pleasure. Tune in.
If you are an OurStage community member, then you may be selected to receive a survey regarding how we can serve you better. It's coming this week, so look for it in your inbox. I just KNOW a lot of you have ideas regarding how we can improve. Let's hear it.
Now, let me tell you this about me: I'm a sharer. I like to share. And so, every once in a while I'd like to hip you to some stuff I like, both on and off OurStage.com. Last week, I was listening to the OS Radio and came across a Brooklyn, NY band called Le Mood. It's indie/power pop, without the slavish imitation of music past that is too often the hallmark of that genre. Get down on it.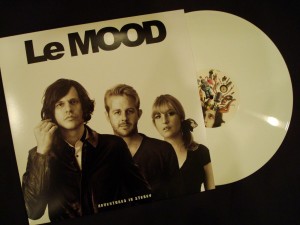 Here's another one: The Kid Bilal (aka TKB). I don't even remember how I first heard this, but I come back to it often. Great track, great flow, great lyrics.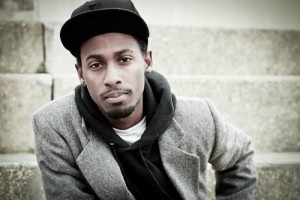 Finally, a sad farewell to Whitney Houston, who is simply gone too soon. Yes, it's been a while since she produced her best work, and maybe we weren't all huge fans, but she had a once-in-a-lifetime voice, was a classic song stylist and I always thought she had the potential to be even greater"to rise above commercial pop and become a timeless singer, in the mold of Ella, Etta and her own godmother Aretha. Please feel free to leave a comment on this thoughtful tribute by our own Cortney Wills.