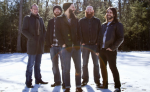 There has been so much great music thus far in 2013 that it is already becoming hard to keep track of all the good still to come. One release that has yet to venture far from our minds, however, is the forthcoming studio effort from New England's Killswitch Engage.
Headed for an April 2 release date, the new album from Killswitch Engage seems poised to be their biggest to date. The singles that have already surfaced proved to fans that the return of the group's original vocalist also ushered in a reignited passion for metal, and the track released this morning is no different. (more…)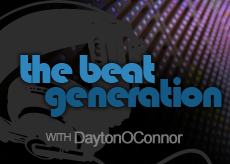 Dan Gravelle is a musical double threat in that he's a great composer and a gifted remixer (no word on how well the guy can dance). Gravelle has had a lot of success in the Electronica Channel. The young man placed in the channel's Top 40 during the first three months of 2011, and managed to crack the Top 10 in February. We'll go into greater detail on his OurStage successes in a minute, but let's switch gears and talk stuff that hits a little harder than regular old house music.
England is the epicenter of the new rave and the trancecore scenes.  Many fans in the states might find the combination of the melodic, synthetic strains of electronic and the bracing chug of hardcore  heretical, but not the Brits (who can count Gravelle among their number). Fitting then that Gravelle should first make his mark on the web via his YouTube channel Metal2Trance. Rather than melding the disparate rockist hardcore and electronica, Gravelle's take is a bit subversive; he makes epic trance remixes of some of his favorite metal and hardcore songs. Gravelle has covered a number of tracks from Killswitch Engage, A Day to Remember, The Devil Wears Prada and many others. Though he calls them remixes, many of the original traces of the tracks"outside of the structure and the melody"are more like re-imaginings. The term remix doesn't give Gravelle enough artistic credit. Check out his take on Of Mice & Men's "Second & Sebring" below.
Gravelle's OurStage profile, on the other hand features his own original compositions and they're just as impressive. "One Week in July (Radio Edit)" is a trancey piece of goodness. Beginning with an understated melody, the track takes about 2 minutes for the big meaty synth to kick in, but when it does, it comes in hard. "With Open Arms (Radio Edit)" is another choice cut. The track is a study in contrasting dynamics featuring both delicate piano and the eventual euphoric wash of sound that Gravelle makes us wait just long enough for; it's a beautiful thing.