Kip Moore's debut title Up All Night, is well named, because the newly minted country star hasn't had much downtime since the album came out this spring. Not only did his single "Somethin' 'Bout a Truck," become a Platinum seller and summertime anthem but his next single "Beer Money," is headed in the same direction. Always a road warrior, Moore has just signed onto Eric Church's Blood, Sweat & Beers Tour and is making plenty of high-profile appearances, too. Recently Moore shared some of his precious downtime telling us about the past few month including the one thing he can't get even though he tries and tries (hint: it's got four wheels).
OS: So what is the story with the truck? Did you get it?
KM: I finally got a new truck! It's great. I was driving around in it yesterday before I left and it's great.
OS: So this is the kind of truck you sang about in "Somethin' 'Bout a Truck?"
KM: No, this is a new one. That was an '86 that I wanted. I still haven't found one of those.
OS: "Beer Money" has been doing well on the radio. Congratulations! You wrote that one, didn't you?
KM: I wrote all the songs on the record and, you know, just growing up in my hometown I just remember feeling that way all that way through college. The whole week was all about savoring what was coming, making just enough money for fun on the weekend. Small town life can be very suppressing for a young person. When you are older and settled down, that life make sense. When you are young, everybody lives for the weekend. It was all about Ramen noodles and we had a case of the cheapest most water downed beer. But it was all great. (more…)

Kip Moore may have had a hard time getting the girl, but she left him with an idea that has him positioned to skyrocket into country's elite.
"Somethin' 'Bout a Truck," the first single off Moore's upcoming April release Drive Me Crazy, is all about the elusive girl in high school that finally agreed to date Moore and was overly thrilled when he came calling in his father's Chevrolet Silverado truck. Talking about that experience with his his songwriting buddy Dan Couch and the two quickly came up with the song that's won him critical and popular acclaim.
"I have all those memories in my head. I grew up in a town where you had to make your own fun," said Moore of his Tifton, Georgia upbringing. "I have so many memories, they're actually like country songs playing, about fishing and singing and sitting on the tailgate [of a truck] drinking beer. In small town America, that's what you did."
As much as he loved those laid back times and ones that followed when he lived in a Hawaii, he couldn't shake the muse that chased him toward a life as a songwriter and performer.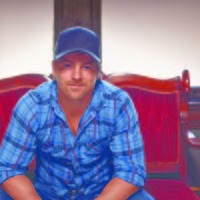 "When I was in college I was playing, doing the the whole cover band thing. That was my livelihood," he said. "But where I'm from, you never hear about people making a living making music. I really never thought it would happen. That's when I said 'Screw it,' bought a one way ticket to the Big Island [of Hawaii] and winged it….But I had my guitar and I just started writing a whole bunch.
"I think I am capable of doing a lot of things, but [creating music] is the only thing makes my heart happy."
Moore landed in Nashville about the same time as Chris Young and Keifer Thompson of Thompson Square and spent a good portion of his early time there making the rounds to Nashville songwriting circles, going to shows, and absorbing as much of the art of songwriting and performing as he could.
"From a very young age my dad would take me trout fishing and through my dad I was fortunate enough to be raised on really good singer songwriters like Bruce Springsteen and Jackson Browne," said Moore, noting his piano-playing mother also exposed him to a host of artists including those in the country format. "I loved the melodies of the songs but when I was listening to lyrics when I was seven, eight, nine years old, hadn't lived enough to really grasp [their meaning].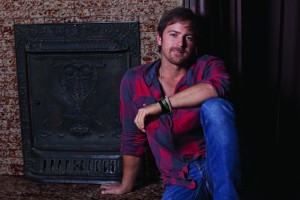 "I started writing a whole lot when I got older. I got started when I was able to understand the life behind those those lyrics, because I'd lived more and gone through situations and hard times."
As he looks ahead to the spring release of his debut album, Moore talks about some of those hard times including working his way up in Nashville with the support of friends including Young and Thompson.
"You make friends with people who are hungry like you, and having something to prove like you," he said. "Those are the people who help you figure it all out because you're very, very poor. We all kind of talked each other off the ledge."
Now as he prepares to begin a tour with Billy Currington, Moore can see the gold ring within reach. Perhaps that's what makes him even more demanding of himself, his writing, his performing and his style. He talks about what he calls his perfectionism in the studio and his relentless studying of his own shows as well as those of other performers.
"This is kind of bad to say but I know I will not be as happy doing anything else," he said of the diligence he brings to his work at a time when many artists might feel they'd earned some time to step back. "This is hard for me to say, but it's this or nothing for me."
Find out about Kip Moore, including his tour dates, on his Web site.
Don't miss Kip Moore's video for "Somethin' 'Bout a Truck":