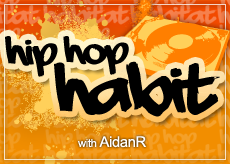 The time and effort it takes to make it big is in no way negligible. That's why, when an artist who's been trying to break through for 5 years and finally thinks they see light at the end of the tunnel suffers a heartbreaking setback, it's usually too much to overcome and the dream is dead. Emcees Kjae and Traxx of 2 Grown Kidz are a little too familiar with that scenario. Remember MTV's brief Top Pop Group series in the fall of 2008? 2 Grown Kidz (back then under the name S1) made it into the series and were on their way to the top when they were notified that the series was being canceled after only 6 weeks. But, true to the boundless energy and resilience associated with their name, these big boys didn't let it hamper their outlook on the future. That same energy is still evident in their sound.
A quick foray into their OurStage catalogue will reveal that despite officially labeling themselves as Hip Pop, their hearts are still very much anchored in the pop arena. In Hollywood, which is, by the way, a much better Californian response to Empire State of Mind than Katy Perry's California Gurls, 2 Grown Kidz not so surprisingly pay tribute to the city they have come to call their own. Sleek cymbal swipes and a black-tie tinkling piano combine with layered Usher-esque vocals to open the track, which transfers from lush R&B to rap as soon as the first verse enters the picture. The twosome's tone here adopts an amiable brand of hedonism, because as irritating as it may be to listen to what boils down to gloating, we somehow find ourselves caught between being proud and jealous of them for singing about the life they lead without rubbing it in our faces. Rhyming about big city lights, warm weather and beautiful women, the song avoids gaping clichéd traps throughout its entirety to retain a sense of class too seldom found in pop oriented hip hop.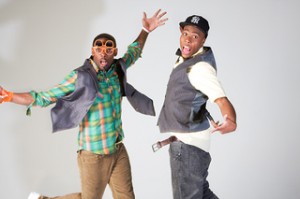 Grinder Harder, perhaps their strongest rap song, takes a step away from their traditional themes of women and nostalgia and allows the duo to spend some time on themselves. Opening with enveloping strings that swirl like storm clouds on top of a marching beat that only adds to the building pressure, precipitation finally falls in the form of a confessional from the two emcees on their motivating forces and goals in the game. Said goals and motivations may not be intellectually stimulating, but they do provide a platform for the young emcees to voice their passion through what at times can be best described as a stressed tone (sounding in parts reminiscent of Lil' Wayne's indescribable vocal acks and scratches) and playful wit, notable in lines like Oh yeah I make hits/ just like Sosa/ over the fence/ a home run hitter/ I'm a go-getter/ so if I see money/ I'm runnin' home with her and "If it ain't about a dollar then homie don't say shit/ boy I'm on that money like my name was George Washington."
They must be telling the truth, because to do what they've done to date takes quite the work ethic. Having started their very own production company and added the titles writer, producer and arranger to their resumés, Kjae and Traxx have developed enough talent to make a name for themselves well into bonafide manhood. Check out their sound in the player below, and let us know where you think they place on the boy/man spectrum in the comments!