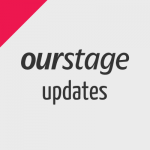 Every month, the OurStage community (that's you) listens and ranks the songs competing on OurStage.com. Once those songs get to the Finals stage, five grand prize winners are selected. Those winners get featured on the 'OurStage on Amazing Radio' show, broadcast to hundreds of thousands of music fans around the world. Last month's show is streaming now. Below are the top five that you'll hear on this month's show, along with other favorites from the charts.

POP FINALS:


URBAN FINALS:


ROOTS FINALS:


ELECTRONIC FINALS:


ROCK FINALS:


Check out all the additional 1st place songs from our genre channels here.

It's 2012, compadres¦ a new year with many new and genuinely exciting things to come here at OurStage. The first among those things is a whole slew of new writers and columns to entertain your brain. I'm your host, co-editor and abettor, Scott. I help out on a lot of fronts at OurStage, and I'll be using this space to give you updates, talk about new goings-on, highlight some quality musics, settle personal grudges and generally act-out for attention.
You may already have seen some of our new columns, but, briefly, an overview: We're gonna be looking at some pioneering tools (both cutting-edge and retro) that artists are coming up with to promote their music in our Band Aids spot; Second Coming will be catching up with some artists who may be on the brink of a comeback; we've got a series of topics for the electronic musician and fan called Electropolis; we will also be getting meta-playlist on your ass with SoundTrax; and, finally, Superlatones is going to propose some artist collaborations we're dying to see. All of this is in addition to our many long-running and popular columns.
In other news, we were psyched to give an assist to OurStage artists 2nd Half and Thank You & Goodnight, who got some exposure during this past weekend's ESPN broadcast of the NCAA basketball games. Listen and vote for your favorite on the ESPN Home Court Facebook page. And keep watching the games for more.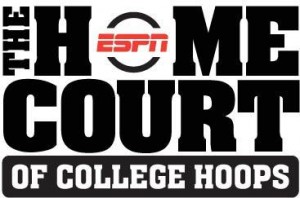 And speaking of TV and movie placements, look out for the upcoming indie film, Compliance, directed by Craig Zobel and currently generating tons of buzz at the Sundance Film Festival. OurStage artists Ed Leavitt, Daniel Whittington, Admiral Twin, Gar Richmond, Jesi Kettering, Bearin' Peace, Blacklisted Individuals, Ashley Robertson and Konshens will all be featured on the soundtrack. Yeah man.
Finally, a quick note"we've been slowly rolling out big re-vamps to OurStage.com over the past few months. We're excited about these changes and know that they are important leaps forward in terms of your OurStage experience. We also know that there have been a few bumps in the road with functionality of some of the new things we're offering. This is, unfortunately, a part of any major overhaul, and we continue to do our best to minimize and eliminate any problems as soon as we can. Please let us know if you experience any technical difficulties so we can get on top of it"you can reach us at community@ourstage.com. We really appreciate your feedback and your patience.
Lots more to come, my friends.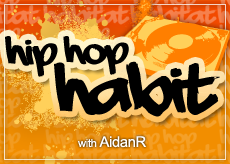 A glance at this artist's profile will reveal nine Top 10 awards, one Number 1 Channel Prize and a "Best Of" recognition. His biography is cluttered with a laundry list of various awards, including nominations for Best Live Performance from the DMV Entertainment and Music awards and winning Entertainer of The Year, Best Male Rap Artist and Best Rap Album as decided by Velocity Magazine. He even finished Number 1 in our very own Beat Kangz Independent Artist Challenge in April. But rest assured, Konshens (pronounced Conscience) is still hungry for more.
Konshens (born Tarik Davis) exhibited such musical potential as a child that he was a guest performer with his uncle's band at the age of 4. It wasn't long before he was enrolled in a school for gifted and talented students where he focused on piano " an event that undoubtedly impacted his decision to enlist real musicians to play his beats when performing live instead of a DJ later in life. As the young prodigy grew so did his tastes " Konshens adopted hip hop as his true love around the age of 10. Though that was some time ago, his veteran skills are now evident both in flow and hearty vocals. He's even received mentoring from producer Richie Davis (Beyoncé's Crazy in Love and Destiny Child's Soldier). Fusing hip hop with jazz, funk and even a little DMV Go-Go, Konshens creates a sound that is all his own.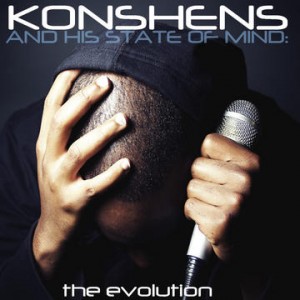 At his core, Konshens is a loving person "just look at the first page of song listings on his profile and you'll see 3 pieces dedicated to women in the sincerest ways possible. First Lady celebrates the feminine objects of his affection (both as lovers and mothers) for surviving day-to-day with grace. The beat meanders along the path of blind devotion with a hint of uncertainty highlighted by spooky moans in the back of the mix and an ethereal synth ascending synth. Moment of Time stays in the same mind frame in terms of theme, but this time the bleeding heart is thrust out of the comfortable confidence audible in First Lady and into pleading his worthiness instead, rhyming I'm done with playin' games/ my aim has only changed/ I proclaim that I will never cause pain/ I'm a grown man/ seein' more clear/ yes I'm sincere/ baby girl come here. This track is perhaps the best example of jazz/funk/rap Konshens and his band, State of Mind, have created. And while the live band's organic energy adds to the composition as a whole, the unchanging form of the beat itself becomes redundant in the final stretch.