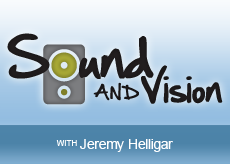 "The waiting is the hardest part," Tom Petty once sang. And for fans of
David Bowie, Kate Bush
and
Fiona Apple
, none of whom have released studio albums of new material for the better part of a decade, that couldn't be more true. Meanwhile,
Red Hot Chili Peppers
, once a reasonably prolific alternative-rock outfit, has made nary a sound since 2006's
Stadium Arcadium
. Like Apple and Bush, the band supposedly has new music in the works, but I'll believe it when I hear it. (As for
Bush's Director's Cut
, due May 16, it doesn't count, as it features reworked songs from 1989's 
The Sensual World
and 1993's 
The Red Shoes
and will likely make her fans miss her even more.)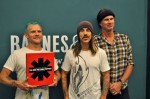 There once was a time when the average music star released a new album every year or so. In the '80 few things in life were more certain than death, taxes and a new Prince album every calendar year. In the '90s,
Mariah Cary
took the prolificacy baton and dashed off with it. Nowadays we can go years without hearing a peep out of her.
Overexposure
can damage pop careers (proceed with caution, Rihanna,
Ke$ha
,
Justin Bieber
, Pitbull and all those other ubiquitous rappers), but underexposure can be just as bad, for AWOL recording artists and for their fans, especially if it means being stuck with the same songs by the same ten artists on repeat all day and all night.
When
Justin Timberlake
was a member of
'N Sync
, he released four albums between 1997 and 2001. Now it's been five years since
FutureSex/LoveSounds
. If I didn't know better"and I kind of don't"I'd think he'd abandoned pop for Hollywood. It's nice to occasionally get him guesting on someone else's album"
Timbaland
's,
Madonna
's,
Sheryl Crow
's,
Ciara
's,
Duran Duran
's"but right about now, it feels like he could be the one to save us from the auto-tuned mess that modern pop has become.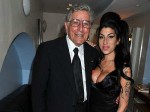 Or maybe
Amy Winehouse
could come back and help
Adele
shoulder the burden of making pop safe again for female singers offering more than a pretty face and manufactured beats. Since breaking through with the five-GRAMMY-winning
Back to Black
album in 2006, she's been sort of everywhere"and nowhere at the same time. For a while, she dominated the tabloids and was in and out of court. She did vocal duties on Mark Ronson's 2007 hit "Valerie," she formed a still-unrecorded group with ?estlove from the Roots, and she'll be singing with
Tony Bennett
on his upcoming duets album (due in September), but there's still no follow-up to the modern classic that gave us "Rehab" and "You Know I'm No Good."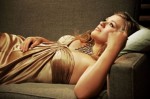 Every time I hear the latter as the theme song to
Secret Diary of a Call Girl
, it makes me miss her even more. Hopefully,
La Roux
(second to Winehouse among my favorite British imports of the last few years) won't drag their feet that way Winehouse has been, and
Lily Allen
, who has said she's out of the pop-star business, will have a change of heart.
Absence does indeed make the heart go fonder, but out of sight out of mind? Stay away for too long, and you risk being forgotten and replaced by younger models. It happened last year with
Christina Aguilera
's
Bionic
, which came four years after her previous studio set
Back to Basics
, and
Avril Lavigne
's recently released
Goodbye Lullabye
may have fared better had it come out a year or two ago (first week sales: 87,000, down nearly 200,000 from 2007's
The Best Damn Thing
). May
Kelly Clarkson
"only out of circulation for a couple of years, though it feels like so much longer" make a safe solo return with her new studio album in September (a new release date she recently announced on Facebook).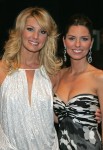 But if she doesn't, there still might be a silver lining.
Sade
returned last year after a decade-long break to massive sales, and the band is now on tour. No doubt hoping to follow Sade's lead,
Shania Twain
just announced that she's working on her first album since 2002's
Up
. Maybe she and
Faith Hill
, also M.I.A. for far too long and reportedly working with rock producer Brendan O'Brien on a 2011 comeback, can team up, go on tour together and show
Taylor Swift
and
Miranda Lambert
how it's really done.