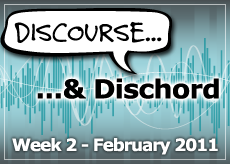 The Good
New Strokes single available for download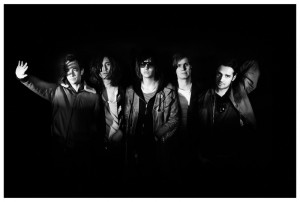 Five years is a long break between albums. When you finally get back in the studio, sometimes the old roles just don't feel right. Such is the case for The Strokes, whose recording process for their upcoming album, Angles, was a departure from previous efforts. All five members co-wrote the songs, with all but singer Julian Casablancas tracking them together in the studio. (Casablancas recorded his parts separately.) Now the band is offering fans a free download of their first single, Under Cover of Darkness. Take a listen and decide if the new way is working for them.
Justin Bieber ages ungracefully in new Best Buy commercial
If you saw the new Best Buy commercial during the Super Bowl, you may have wondered who the creepy guy was at the end. No, not Ozzy, the other one. If that's what Justin Bieber is going to look like once he hits puberty, somebody stop him now.
The Bad
Lady Gaga barred from old digs for 60 Minutes interview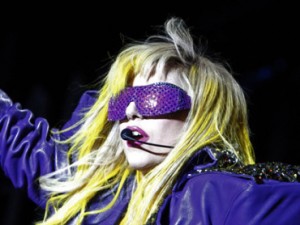 When Lady Gaga and Anderson Cooper tried to pay a visit to her old apartment in NYC while taping a piece for 60 Minutes, they were treated less than neighborly. The new tenant denied them entry due to the camera crew ¦ which leads us to believe there were dirty dishes in the sink, old underwear on the floor, and Jerseylicious on the TV.
Prince kicks Kim Kardashian to the curb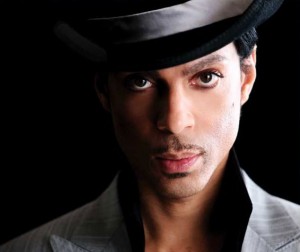 Prince's first mistake was pulling Kim Kardashian out of the crowd to dance with him on stage during his concert at Madison Square Garden. Then he redeemed himself by booting her off the stage when she wouldn't dance. Then he made the same mistake again by pulling her back up on stage two hours later. This time, she danced. Smart girl.
The Ugly
Keith Richards says Mick Jagger can't give no satisfaction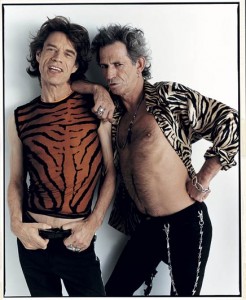 In his new autobiography, Life, Keith Richards gives a million sound bytes, but the one that's making all the headlines has to do with the size of his bandmate's package. Richards claims Mick Jagger is hung like an ant and his ex-girlfriend, Marianne Faithful, had no fun with his tiny todger. Already ex-wife Jerry Hall and groupie Pamela des Barres have leapt to Jagger's defense, calling the 67- year-old very well-endowed. Think about that next time you're trying to eat.
Christina Aguilera flubs national anthem, issues national apology

Turns out What so proudly we watched at the twilight's last reaming, is not a lyric in The Star Spangled Banner. Christina Aguilera thought it was momentarily whilst performing the national anthem at the Super Bowl. Whoops! Aguilera immediately issued an apology, to the nation for flubbing the words, and to the twilight, for saying it got reamed.
Miscellany


The Good
Thom Yorke building massive human statue to fight climate change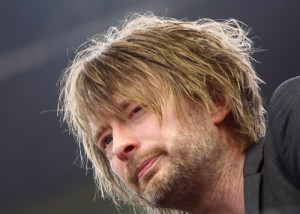 Radiohead frontman Thom Yorke is looking to recruit 2,000 volunteers to build a massive human statue to fight climate change this weekend. The statue will fight climate change by punching the clouds with its 4,000 fists. OK, not really. It's more of a symbolic fight. Yorke's human statue is one of 16 planned around the world to be photographed by a satellite from space. The event will raise awareness around the United Nations' meeting in Cancun, Mexico, to discuss an international climate treaty.
Arcade Fire and Spike Jonze unite for The Suburbs video
Arcade Fire has released their video for The Suburbs, and it's not a cheery tale of Bed, Bath & Beyond and Applebee's. The video is directed by Spike Jonze, and, much like his work in Where The Wild Things Are, combines youth, nostalgia, and unexpected violence. Watch it below.
The Bad
Quincy Jones gives Kanye West the big diss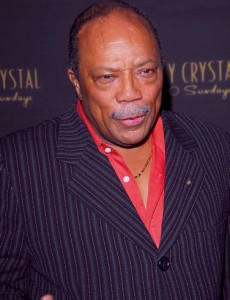 Don't tell Quincy Jones that he has anything in common with Kanye West. Them's fighting words. In an interview with Us Magazine, Jones responded to the observation that he and West are both hugely successful producers with total disdain. No way. Did he write for a symphony orchestra? Does he write for a jazz orchestra? Come on man, he's just a rapper. West has yet to respond to this ego bruise publicly, but if Twitter suddenly explodes, you'll know why.
The Ugly
Kings of Leon looking for ugly people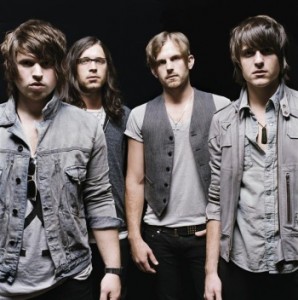 Calling all pockmarked, scarred and sundry busted people! Kings of Leon are looking for individuals with physical deformities for their next video shoot. Has anyone ever made a joke about your face breaking their camera? Do horses whinny when you pass by? Capitalize on your plainness"the band is paying $300 a day. Uh ¦ are they sure this isn't the video for Use Somebody?
Miscellany