The Good
Justin Timberlake presents Capital Cup at ESPYS
The ESPY Awards were held this week. For all you non-jocks out there who don't know what they are (we're only referring to ourselves), the awards recognize athletic achievement. Justin Timberlake, presenter for the first-ever Capital Cup for excellence at the collegiate level, put his athleticism on display with this six-minute teaser. As much as we miss him bringing sexy back and all, we're digging the comedy.
Moves Like Jagger features moves by Jagger!
Maroon 5 released a teaser for their video for Moves Like Jagger. The fact that it has Christina Aguilera is a given, seeing as how she's on the track. But never in our wildest dreams did we imagine it would have the Jag man himself, prancing about all iconic like. (Side note: check out the shot of Adam Levine's moves in the clip below. Jagger-lite if you ask us.)
The Bad
Dave Grohl reads the riot act to fighting fan
Their name may be Foo Fighters, but it turns out Dave Grohl and company have no tolerance for fisticuffs. During their performance at the iTunes Festival, Dave Grohl stopped the show to read the riot act to a fighting fan. After hearing Grohl go off, one has to wonder how many fresh pots he had that day. It's amazing that rowdy fan didn't spontaneously combust when confronted with unmitigated Foo rage. Watch it unfold below.
Lady Gaga gets egged in Oz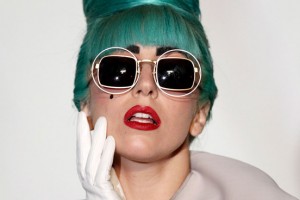 Our Lady of Gaga delighted fans in Sydney, Australia this week with surprise shows at two gay clubs, Nevermind and Arq. The pop star tweeted hints about her plans that day, saying Thinking of going out in Sydney tonight. How I wish we had a show. NEVERMIND, don't listen to me. Maybe I'll just got for a walk in the pARQ." However, upon leaving Arq, Gaga was pelted with eggs by an angry onlooker. Too bad she didn't have her own egg with her to launch a counter-attack.
The Ugly
Matthew Knowles caught stealing?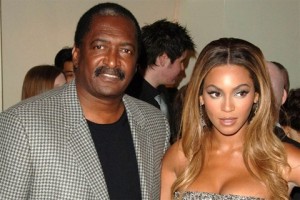 Reports are circulating (from TMZ, who claims it has legal documents) that Matthew Knowles was fired as Beyoncé's manager after she discovered he had been pilfering funds from her 2011 tour with Live Nation. The elder Knowles claims Live Nation planted a seed of suspicion in his daughter's mind, who then had her father audited by her law firm. Beyoncé's lawyers concluded her father had indeed been taking money that was not rightfully his. And, as we all know, Beyoncé put everything he owned in a box to the left and replaced him with a former exec from Live Nation.
Nicki Minaj did not get punched in the face in Dallas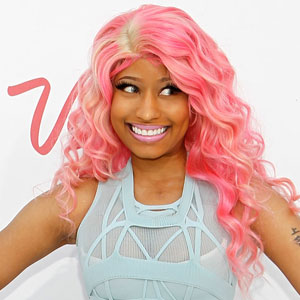 We repeat, Nicki Minaj DID NOT get punched in the face. When TMZ claimed the rapper was attacked after her show in Dallas by a male acquaintance, Minaj took to Twitter to lambast everyone who bought the report, saying, [sic] The fact that u believe a man either slapped or punched me in the face & didn't leave on a stretcher w/his balls hangin off? While her targeted audience was still wincing, Minaj concluded her thoughts with [sic] You'd believe u were an adopted martian if TMZ told u so. Zing, Nicki Minaj. Total zing.
Miscellany