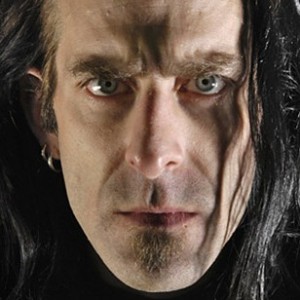 Just when we all thought it was over, it turns out Randy Blythe, frontman for the metal band Lamb Of God, is still being indicted on manslaughter charges for the 2010 incident in the Czech Republic, which resulted in the death of a young man at the band's show. Blythe was originally arrested last summer when the band returned for another tour in the country. He spent over 5 weeks in prison before being let go on bail and returning to the U.S.
However, upon his return, the singer released a public statement saying, "I consider the charge leveled against me ludicrous and without qualification, [but] my opinion makes no difference in this matter. The charge exists, and for the family of this young man, questions remain¦It would be both irresponsible and immoral for me not to return to Prague if I am summoned."
Now it looks like that time has come, and the family will continue to press charges. Thus, true to his word, Blythe will return to the Czech Republic to go on trial, where, if found guilty, he could face 5-10 years in prison.
If you like Lamb Of God, then you might also like OurStage's own Neroxx.
More Like This:
Randy Blythe Releases Statement After Prague Incarceration
Bands Behind Bars
Slipknot Bassist's Doctor Charged With 8 Cases Of Manslaughter