The Good
Madonna's Super Bowl performance
As you well know, Madonna provided the halftime entertainment for the Super Bowl, and"we gotta say"she wasn't half bad. OK, yes she stumbled a little bit, and yes, the whole part with LMFAO was pretty awkward, and yes, Richard Simmons on the tightrope gave us nightmares. But if we can still strike a pose like Madonna when we're fifty-three, we'll be pumped.
OK Go make corporate-sponsored magic
We gotta hand it to OK Go, they know how to make product placement look somewhat cool. First with State Farm and the Rube Goldberg machine and now with the Chevy Sonic in their new video for Needing/Getting. Watch the band play miles of instruments using pneumatic car arms, and enjoy that, uh, blistering guitar solo.
The Bad
Nick Carter skips sister's funeral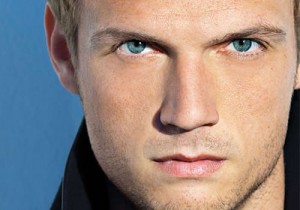 Leslie Carter was laid to rest over the weekend, but her big brother Nick opted to play a concert instead. The Backstreet Boy explained to E! News, I wanted to be at my sister's funeral, but my family has always had a complicated dynamic." Not cool, bro.
Lana Del Rey tour dates cancelled
Though we thought Lana Del Rey sounded great and looked only slightly awkward during her SNL performance a few weeks ago, some people had more extreme reactions. Rumor has it concert promoters pulled out after seeing the chanteuse's wobby performance. Del Rey's SXSW appearance has been canceled, and her Australian tour dates have been postponed. Looks like she'll have more time on her hands to play those ¦ video games. Sorry, that was terrible.
The Ugly
M.I.A.'s  finger is the new Janet Jackson's nipple
M.I.A. followed in Miss Jackson's footsteps by creating some Super Bowl controversy this weekend. The singer flipped the bird during her performance with Madonna, thus pissing off the NFL and NBC. Not sure what they expected from the girl who has burkas on her show rider, but hey, at least they only saw a finger"right, Janet?
Miscellany