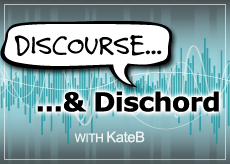 The Good
Weird Al releases Perform This Way
Though at first it seemed Lady Gaga wasn't going to let Weird Al Yankovic get his parody-writing hands on her hit, Born This Way, the pop star relented. Wondering how she's feeling now that she's seen the video, in which Yankovic wraps his small intestines around his neck and sets himself on fire"all on a W-H-I-M. Enjoy Yankovic's digitally altered showmanship below.
Britney Spears wants to go in new video
Britney's gone bad in her new video for I Wanna Go. After cursing out the media, the pop star flashes a child, gets frisked and battles the cyborg paparazzi. All in a day's work. Check out the video"and its gratuitous milk bath shot"below.
The Bad
Clarence Clemons dies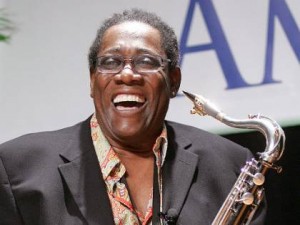 We reported last week that Clarence Clemons, saxophonist for Bruce Springsteen and the E Street Band, suffered a stroke. Sadly, this week Clemons passed away due to complications from that stroke. The news was met with an outpouring of condolences from musicians. Eddie Vedder paid tribute to the sax man during his performance at the Beacon Theater in NYC. Coldplay tweeted RIP our favourite saxophone player, while Bono asked the audience at U2's Anaheim show to think of Clarence Clemons. R.I.P.
Michael Bublé funds investigation into Vancouver riots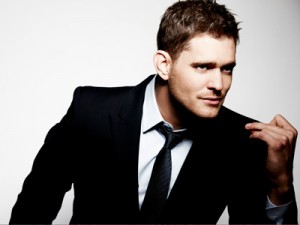 Plenty of Canadians were pissed by the riots that broke out last week in Vancouver after the Canucks lost the Stanley Cup to the Boston Bruins. Michael Bublé was one of them, and he's not sitting by idly waiting for rioters to come clean. The jazz crooner has offered his celebrity and his money to bring guilty parties to justice. Just like everybody else, I was embarrassed, ashamed and angry. he said. Looters, beware. Bublé's coming for you.
The Ugly
Amy Winehouse cancels tour after Belgrade disaster
Here's how to not win over a crowd: Show up drunk, stumble all over stage, shout out a hello to the wrong city and throw your shoe in the audience. Amy Winehouse used these winning techniques in Belgrade at the start of her European tour and got herself sent back to England. Her tour dates are now canceled. You can watch part of the reason why below.
Lupe Fiasco and Bill O'Reilly spar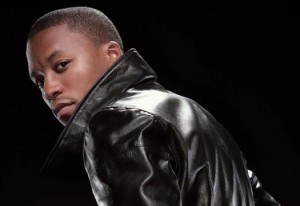 When Lupe Fiasco called Obama a terrorist, few would have predicted that it would be Bill O'Reilly who would to jump to the president's defense. Apocalypse cometh? Maybe. Read the gist of it here.
Miscellany
Matthew Morrison does Funny or Die
Lance Bass hosts new boy band competition on VH1
Aretha Franklin breaks toe on designer shoe
One death reported in Dallas' Electric Daisy Carnival
Penn Bagdley to play Jeff Buckley in Greetings from Tim Buckley
Glen Campbell announces he has Alzheimer's
Stephen Colbert grills Jack White on the Colbert Report
50 Cent writing anti-bullying book
Cee Lo Green apologizing for homophobic tweet
Andre 3000 joins Beyoncé on Party