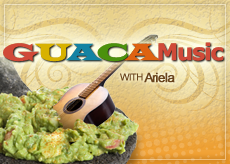 Are you in the mood for something new but oh so familiar? Ever wonder what will happen if you mix some classic Californian rock with Latin music and a touch of youthful energy?
Latin rock band De Cordoba has been gratefully blending the three for years. With members from places as remote as Austria and Peru, De Cordoba is an interesting mix of Latin rock and Californian rock from the 1960s.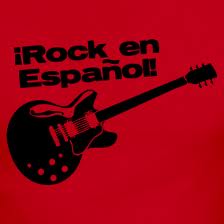 Intrigued? So are we.
The most fascinating things about De Cordoba is its original motto IN MUSIC WE TRUST, which in some sense describes the band's goal of establishing a universal music language spoken by artists all over the world. This language allows musicians and music lovers to communicate with one another without language or cultural barriers. Basically, everything can be said through music.
De Cordoba's interesting motto has been rapidly collecting fans on OurStage. Lately, the band has been climbing the Top Ten OurStage Latin charts with the song Horas a very fun and catchy piece about someone who is waiting for hours to see the woman he loves.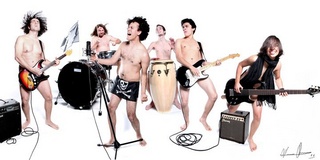 Play Horas and you will understand why the band means by building a common language among musicians worldwide. The song evokes a classic Latin rock feeling that makes you feel like you've known and loved this band for ages.
Besides Horas De Cordoba has a variety of other original songs as well as some great quality covers from Maná, Santana and others.
There is no doubt about it: when it comes to Latin rock, De Cordoba definitely rocks, especially when you trust its music. Enjoy this song !Provecho!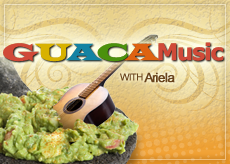 Are you in the mood for romance?
Valentine's Day is approaching and we think that there is no better time to talk about one of the most romantic music of all times: The bolero.
The bolero is a form of love song that originated in the 19th century and is still popular today. There are Mexican, Spanish and Cuban boleros, but they all share certain characteristics such as a slow-tempo and lyrics that often reflect themes of bittersweet, passionate, impossible or eternal love.
The best thing about bolero is that the lyrics resonate with all types of audiences. Just like a classic poem can make you think of someone special (even when it was written a few centuries ago) a good bolero can put you in the mood for romance anytime, anywhere.
Are you ready to fall in love with bolero?
Here on OurStage, we have some amazing songs that incorporate elements of the classic bolero. Take the song "Gone" by Karina Iglesias for example, a piece that the artist describes as a fusion of  Motown sounds with a tinge of a Latin bolero. Another interesting song influenced by bolero is "Luz de Luna" by Bett Butler, a modern combination of sounds that draws from progressive jazz, earthy blues, Brazilian music, and traditions of chamber music and art songs. For a more classic approach to bolero, listen to "El Amor Divino" by David Zambrano, an acoustic composition about a love that's true, deep and real.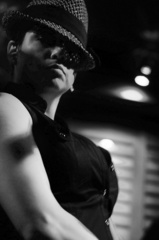 If you like these boleros, you'll surely appreciate the classic compositions of some of the best bolero writers of all times, such as Jose Alfredo Jimenez and Armando Manzanero. In honor of San Valentí­n, we have put together a list of the ten most romantic boleros of all times. Prepare yourself to be seduced by both the music and the lyrics of these lovable masterpieces:
What do you think? Did we miss any of your favorites? Let us know and don't forget to visit our Latin Channel to find some interesting Boleros that will make you want to serenade your loved one again and again. Felize San Valentí­n. ¡Provecho!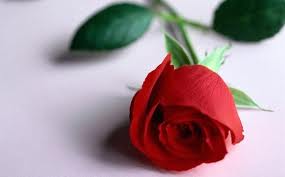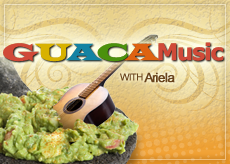 It is always sad to say goodbye to a year that brought so many good things to Latin music. And it is even more sentimental to let go off a decade that saw so many Latin artists (both new and old) gaining international recognition and becoming world famous stars. So what now? What lies ahead in the future of la música latina? Will the world keep digging it? Do we have many more years to sing en español?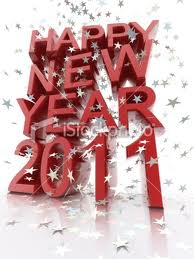 I certainly think so. What better way to start a new decade than with plans for so many new albums and comebacks from stars we love? Here is a preview of what 2011 will bring to la musica latina:
There is a lot of buzz about Alejandra Guzman releasing a new album in 2011. All we know is that this album will celebrate her 2oth anniversary as an artist.
Spanish pop singer David Bisbal will also be celebrating his trajectory as an artist (10 years) with an album in 2011.  In a press release, Bisbal said the new album is going to be simpler and more elegant that his previous work.
Avid fans of Maná will be delighted to hear that Drama y Luz (which means drama and light) will be the name of the new album that the group is releasing in February of next year.
Favorite Latin duo Wisin y Yandel are also preparing a new production for the upcoming year. Bring it on!
In case you were wondering, J Lo is also working on a new production titled Love? for the beginning of  2011.
Another favorite Latino who will release a new album next year is Ricky Martin. The Puerto Rican star's new album will have songs in both English and Spanish.
Word on the street is that alternative rock band Molotov will be making a comeback in 2011. After years of being away from the scene, we certainly can't wait.
These are only a few examples of how bright the future is for la música latina, in 2011 and beyond. We are convinced that the world will keep digging reggeaton, merengue, bachata, cumbia and everything en español for many years to come. Don't forget to visit our Latin Channel and get to know tomorrow's Latin stars. ¡Provecho!