Here we go again. One of our favorite summer festivals starts in mere days and we're road tripping down to Tennessee for the 10th Bonnaroo Music and Arts Festival. Over the years, the 700 acre farm has played host to some of the most exciting, relevant and original acts in music, and this year's lineup proves to be no different. We'll be live tweeting throughout the entire festival with the help of battery- and car-charged devices, so be sure to follow us on Twitter (@ourstage) for updates. Keep an eye right here on the OurStage Magazine for posts recapping each day too! So, without further adieu, here are the highlights of this year's Bonnaroo we're most looking forward to, the scheduling decision we're just not prepared to make and the downright disadvantage of attending a four day concert down south.
The Good
Eminem
We heard lots of gripes and grumbles about this year's hip hop headliner. For a festival that made its name catering to jam bands and hippie dancers over the years, Eminem seems like an odd choice. However, no one promises a show like Marshall Mathers, and it will be interesting to see how his live performance translates to a crowd of 80,000 located in a field in the middle of nowhere. Maybe he won't make the same mistake of asking the crowd to put their cell phones in the air like Jay-Z did last year. Did he forget that by Saturday everyone's phones are dead?
Lelia Broussard
After some fierce competition, OurStage artist Lelia made it to the final round of the Rolling Stone Choose The Cover Competition. We can't wait to see her battle it out on stage with the hopes of landing the most coveted cover in music journalism. Not to mention catch a glimpse of what kind of get up she'll be rocking. Ain't no party like a face paint party.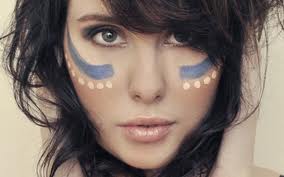 The Bad
Wiz Khalifa vs. Mumford and Sons
Given the overlapping 5:50 and 6:15  set times on separate stages, there's little room for error here. With Mumford and Sons explosive year, its safe to say that their set will be way more crowded than last year's audience of 100 people. Guess it all depends on what kind of crowd we're looking to hang with that day, as Wiz followers will most likely be a bit more "enlightened."
The Smelly
No Showers
Yeah yeah, its just part of Bonnaroo. After five years attending the festival, you'd think we'd be use to the stench, but its still jarring to sit in 100 degree heat sans running water. So we'll suck it up, because, really, what's a little grime when you get to see 150 bands in four days alongside almost 100,000 kindred spirits. In the meantime, there's always those portable shower things"even if they do call the bag that dumps a couple gallons of water on you a "bladder."