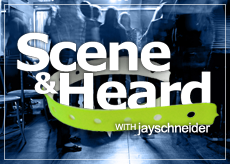 Trying to encompass the music scene of New York City with one article is a daunting task. With its diverse cultural centers, countless musicians, and seemingly infinite number of rooms that are considered "major music venues," navigating the town is just short of impossible. I've done my best to pull together a comprehensive review of music venues, arts publications and local acts/genres.
There are a couple places that locals and outsiders alike would consider a "great New York venue."
The Mercury Lounge
and the
Bowery Ballroom
" among others" have provided a stage for countless acts over the years. Hosting upcoming performances such as LCD Soundsystem and Flyleaf, the Mercury Ballroom is a high profile venue which also allows for audiences to check out up-and-coming New York talent on a nightly basis.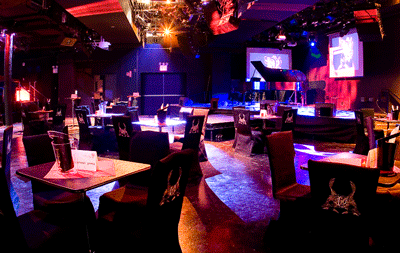 If you're looking for a more diverse calendar, you can check out
(le) poisson rouge
. This eclectic venue hosts everything from pop and rock acts to new music and art exhibits. Having hosted acts such as Matt and Kim and Moby, the venue does have an impressive resume. In fact it was named "Best Rock Venue" last year by
The Village Voice
. By its own definition though, the venue's goal is to merge the reception of mainstream music, art music and visual displays into one contemporary location. Looking at the
calendar
, it becomes clear that you won't see the same show every night.
OurStage band
Man on Earth
base themselves out of NYC. With a lot of shows under their belt, extensive press coverage and impressive collaborations with Ken Lewis (producer for Lenny Kravits, Beastie Boys, Fall Out Boy) and Dr. Fink (keyboardist for Prince), the band is certainly gaining credibility. However, notoriety is rare in a market like New York City, and most bands struggle to define their own sound while still producing music that fits their scene. Needless to say, NYC is full of emerging talent and up-and-coming bands.
When asked to describe the scene in one sentence, Steven Nathan of Man on Earth called it, "Busy, confused, eclectic and easily-distracted but deeply-inspired." He went on to say that it is also "capable of changing the world." The band recognizes the amount of noise that they must fight through to be heard in such a competitive market. Even though Man on Earth has played venues like the Mercury Lounge, Nathan mentioned that their favorite recently-played venue is Brooklyn Bowl. This smaller, multi-purposed space features local talent many nights of the week and is set to feature a DJ set by the Roots' Questlove later this month and Les Claypool of Primus in June. While the band mentioned Brooklyn Bowl isn't the typical venue, it showcases the quintessential New York vibe.
Be sure to
check out
Man on Earth's OurStage profile. They recommend that if you're visiting the city to hear some great local music, go out there with a plan " know who's playing and where. No matter what you're looking for, you're sure to find it in NYC.