Let's face it, sometimes the past should stay dead. But when an awesome musical artist fades from popularity, their fans later wonder, Where are they now?  You may not know it, but many artists you loved in the past are still hard at work writing new albums or preparing to tour once more.  Fortunately, you now have Second Coming to reintroduce you to some of your favorite acts of the last few decades and give you the scoop on what you can expect from them in the future!
THEN: When your first performance is at SeaWorld, you know big things are coming…right? Well, that's exactly what happened for five American teenagers in 1993. Howie Dorough, Kevin Richardson, Nick Carter, AJ McLean and Brian Littrell had been hand-selected by now-notorious impresario Lou Pearlman to form a group called Backstreet Boys. The group was catapulted to worldwide fame with hits like "I'll Never Break Your Heart," "As Long As You Love Me," "I Want It That Way," "The Shape Of My Heart," "The Call" and "Incomplete." As pioneers of the boy band era, they continued to stay on top of their game even as similar groups, like LFO, O-Town and 98 Degrees, seemed to emerge daily. With sales surpassing 100 million records, Backstreet Boys are still one of the highest selling artists of all time.
NOW: Though BSB are still going strong (minus Richardson, who left the group in 2006), Howie Dorough is also pursuing a solo career. "Howie D," as he's now known, released his solo album Back To Me in November, and has been hard at work with touring and promotion ever since. In an interview with AOL Music, Howie stated: Ž"[The album title] has a lot of meaning for me. I'm getting back to me, Howie Dorough, and what I'm all about outside of Backstreet Boys. At the same time, "Back," being a part of Backstreet, it's got kind of a cool double meaning." Howie's making sure he's known as an individual by reaching out to reconnect with fans, both old and new, whether it's over Twitter or even one-on-one Skype sessions. He also joined fellow '90s pop icon Britney Spears for a few dates of her recent Femme Fatale Tour. 2012 will be a big year for Howie, as he continues to bring his energetic pop tunes to fans all over the world.
Take a seat and enjoy this '90s pop gem: the video for "As Long As You Love Me."
Like this post? You might also like…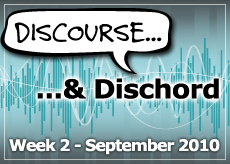 The Good
The xx win the Mercury Prize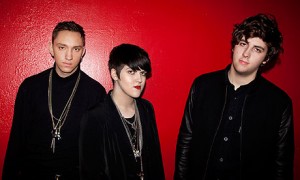 In case you're unfamiliar with the Mercury Prize, it's an annual music award for the best album from the UK and Ireland. This year it went to The xx"and in case you're unfamiliar with them, they are a trio of black-clad musicians who write muted, muffled songs about desire. The group beat out Paul Weller, Villagers, Mumford & Sons and a slew of other excellent Brit rockers for the top honors, winning $31,000 and all sorts of indie cred.
Eminem and Jay-Z rock Motor City with friends
Hip hop equations rarely get better than this: Slim Shady plus Hova, 50 Cent, Drake, B.o.B., Jeezy and Dr. Dre equals one explosive, expletive-riddled, concert. It all went down in Detroit last week at Comerica Park, where 40,000 ecstatic fans showed up to welcome Eminem back to his hometown. Part one of the two-city Home and Home Tour, Eminem and Jay-Z will next hit Yankee Stadium on September 13-14 to show Hova's native city some love.
The Bad
T.I. and wife arrested on felony drug charges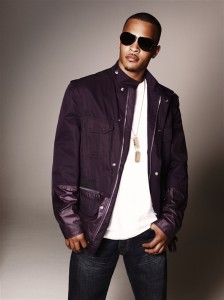 Fresh out of jail, rapper T.I. wasted no time breaking the law. Last week he and his new wife, Tameka Tiny Cottle were arrested on the Sunset Strip in L.A. after officers found controlled substances, including ecstasy, in their car after a routine traffic stop. Still on probation from his felony weapons charge last year, T.I. could go back to prison if convicted of drug possession. The king is back ¦ in trouble.
Kanye West makes lengthy Twitter apology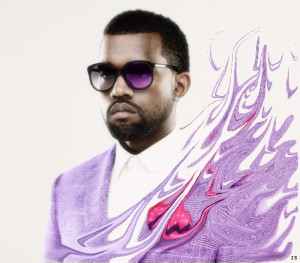 Kanye West proved this week that he's just as verbose with his apologies as he is with his self-glorification. The rapper took to Twitter to say sahhry for shutting down Taylor Swift's acceptance speech at the MTV VMA's last year. Quoth Kanye I wish I could talk to every hater face to face and change there [sic] opinion of me one conversation at a time. I wish they could accept that I've grown and only want to do good for the world. I want to help as many people as I can. The series of Tweets ended with I'm sorry Taylor. We think contrite suits him, don't you?
The Ugly
Morrissey insults 1.3 billion people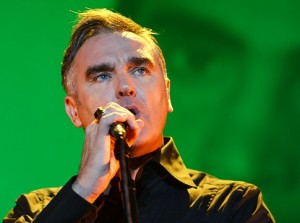 In an interview with The Guardian, rock legend Morrissey tapped into his inner (or maybe outer) xenophobe when discussing animal rights in China, igniting a media frenzy. Here's the quote:
"Did you see the thing on the news about their treatment of animals and animal welfare? Absolutely horrific. You can't help but feel that the Chinese are a subspecies."
Hmm, not sure why anyone would be offended by his statement. And yes, that was sarcasm.
Miscellany