Nas is back on top with his latest offering.
Life Is Good, his tenth studio album is full of examples of why Nas is regarded as one of the greatest emcees of all time.  His unrivaled knack for storytelling paints pictures in the way that only he can, making the Queensborough native an essential and integral piece of hip-hop's fabric.  Honest portrayals of his own life force fans to examine their own outlooks, and fills in holes left by the two decades of tabloid snippets he's endured as a rap superstar.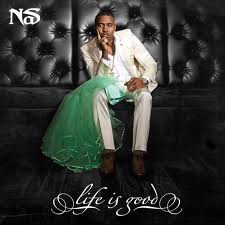 A bitter divorce from Kelis in 2009 and an ongoing tax problem with the IRS left fans fearing he had fallen off for good.  Luckily, Nas has rebounded in a big way with his latest release; and managed to clear up some controversy in the meantime.  Even the album's cover tackles his most trying momentshead on; as he appears in a white suit with his ex-wife's wedding dress strewn across his lap.
Debuting at No. 1, Life Is Good sold 149,000 copies in its first week, which surpassed its initial projections.  Fans and critics have applauded the 58-minute album as one of his best; and acknowledge the raw, revealing lyricism that permeates the project have been sorely missed during his four-year hiatus.
Right away, it's obvious that Nas is going there. And he does. The tales you hear is the truth on me/Who wasn't the most faithful husband/Reveal my life, you'll forgive me/You will love me, hate me, judge me, relate to me."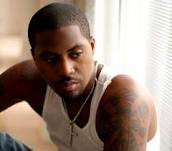 Singles like Daughters and Bye Baby tug at the heartstrings with introspective lyrics on fatherhood, love, and heartbreak. With equal conviction, tracks like No Introduction and The Don (produced by the late Heavy D) remind us that even at 40, Nas ain't no punk.
He seems to have found his sweet spot when it comes to production on this album.  Aside from a few cameos by the likes of Swizz Beatz and Rick Ross, the sound is much more classic, controlled, and appropriate for the heavy lines contained by smooth beats from veterans like No I.D., Saleem Reed, and Large Professor. While there aren't too many collaborations on this album, he did make room for the track "Cherry Wine", which features fallen favorite Amy Winehouse .
In his twenty-year career, Nas has managed to stay relevant and real, no easy fete in the world of hip-hop.  He has delivered an album as powerful as his groundbreaking, 1994 debut, Illmatic; and as impactful as his 2008 offering, Untitled.
Now that he has reclaimed his rightful spot on top of the rap charts, there's no telling what's next for Nas.

Nas is back on the mic in a big way.  The Queens, NY native is readying his tenth studio album, Life Is Good for its July 17 release date.  Armed with an arsenal of new material, the most celebrated lyricist in the game in coming for his crown.
Last week, he dropped his latest single, Daughters produced by No I.D. and inspired by his own daughter, Destiny. In it, he grapples with the realities of raising a teenaged girl through heartfelt accounts of their more difficult moments, like when she tweeted a photo of a box of condoms in February.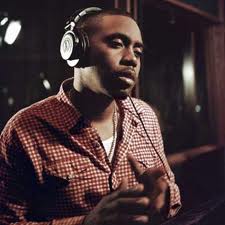 "She's so important to me and she always has been. They grow so fast and time flies, man. Before you know it, you're looking at a little lady," he told XXL. She's my first kid, my first time watching a child become a teen and a little adult before my eyes. That's one of the most important things in my life. She is. I can't get away from talking about it. It's actually one of the first songs I recorded for this album.
While fans and industry insiders praised his prose; his infamous ex, Carmen Bryan was not so pleased about his depiction of their daughter.  She quickly took to Twitter to heir her grievances with her ex's latest revelations.
"Just heard 'Daughters' by Nas. What a disappointment! He had nothing positive to say about our daughter and his depiction of her is false," she posted Thursday. "She's extremely talented, caring and has a huge heart, none of those things were mentioned. I'm proud of her, she blasted. She also insisted that Destiny herself was not a fan of the song either.