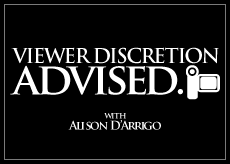 There's been a lot of movement within the talk show circuit in the last few months. Between the resignation heard round the world of Conan and Larry King's recent departure announcement, things are shaking up"and ratings are slowly but surely slipping. Despite the sensational spectacle of Conan's battle with NBC, late night rankings have sank over the past 3 months, ushering hot shots like Jay Leno and and David Letterman into the twilight of their careers. Added to the takeover of DVR, and the maturing of an audience that would rather go out at night and check out monologues and performances on YouTube the next day, its safe to say execs are scrambling to find fresh appeals.
Lucky for them, the music industry is also in a transition period. Music is being sold (and not-so-sold) online, concerts aren't selling out and the Internet is flooded with material from both emerging and seasoned artists, making it hard for individual acts to stand out and make an impression. So, musicians have taken to the tube to access their audiences in the comforts of their own homes. After all, 73 million people tuned in to watch The Beatles make their American television debut on the Ed Sullivan Show back in February of 1964. Here's a fun, only slightly random fact: In an effort to promote the return of Jay Leno to The Tonight Show, NBC spots featuring the Beatles song "Get Back" ran during this past winter's Olympics. While the version wasn't performed by The Beatles, the singer did sound a bit like Paul McCartney.
Below you can check out your favorite artists that will be making appearances on a TV near you this week as well as the performance that started it all"The Beatles on Ed Sullivan"just for kicks.
Late Show with David Letterman, CBS
Mo 7/19: Robyn
Tu 7/20: Sheryl Crow
We 7/21: Alejandro Escovedo
Th 7/22: Steve Winwood
The Tonight Show with Dave Leno, NBC
Mo 7/19: KISS
Tu 7/20:  the Black Eyed Peas
We 7/21: Metric
Fr 7/23: Gaslight Anthem
Mo 7/19:  N.E.R.D
Tu 7/20: Runner Runner
We 7/21:  Raheem DeVaughn
Th 7/22: Keane
Fr 7/23: Rerun TBA
Late Night with Jimmy Fallon, NBC
Mo 7/19: Widespread Panic
Tu 7/20: Jemaine Clement, Crowded House
We 7/21: Selena Gomez, Halestorm
Th 7/22: Sheryl Crow
Fr 7/23: Rick Ross
Tu 7/20: Travie McCoy & Bruno Mars
Th 7/22: Enrique Iglesias