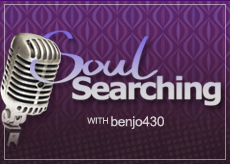 It's been a awesome year for OurStage R&B and soul artists. There is such a large pool of talent here that pinpointing the Top 10 songs (even if the picks are just in our personal opinions) is very difficult. In the end, we selected artists who landed in the top of the Best of Urban Channels, won promotional competitions, and scored the Number 1 spot on the Soul and R&B Channel.
10. Nadirah Shakoor, "Know what I'm lookin' for" " Nadirah hit Number 1 in the Soul Channel in June of this year, and placed in the Top 10 for Soul four times over the last year and half!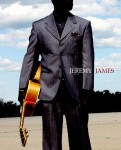 9. Jeremy James, "Well be as it may" " Jeremy was previously featured on Soul Searching, so feel free to learn more about him here. He also was first in the urban Best of Charts for 7 weeks.
8. Tess Henley, "Easy to Love" " Tess is another recently  Soul Searching artist and has demonstrated a mastery of the old school soul feel. She resides in Seattle, Washington and, despite her young age, is making her moves as an independent artist.
7. Jeff Hendrick, "Old School Party" " Jeff's music is influenced by some of the greats including Michael Jackson, Prince, Marvin Gaye and Stevie Wonder. No wonder he is currently in the Top 20 of the Best of Urban Charts with his song, Old School Party.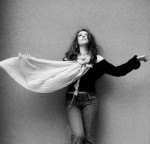 6. Bridget Barkan, "Heartbreak Lane" " Maybe you remember Barkan won Number 1 in the best of Soul Channel all the way back in January thanks to her unique voice. Here's a reminder why.
5. Ed M.a.e.s.t.r.o., "Choose U" " Gospel-driven and soul-filled, Ed M.a.e.s.t.r.o. won Number 1 in the Best of Urban Channel in February this year. His profile proudly displays 11 Top 10 badges.
4. Von Sway, "U Mean the World" " Back in May, Von hit Number 1 in the Soul Channel. Nit a surprising feat from a cat with a voice that's reminiscent of some of today's biggest R&B stars like Neyo and Usher.
3. ML the Truth, "ML's Silent Night" " Another artist not unfamiliar to the Soul Searching column. His version of "Silent Night" is the perfect touch for our Holiday play list this year.
2. Jesse Idol,  "Movie Night" " Jesse Idol is a past Needle in the Haystack winner "one of OurStage's most prestigious awards.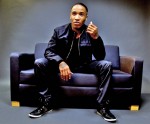 1. Lou Writer, ­"Dream Girl" "You can't float around the Best of Charts without seeing the name Lou Writer and for this reason, he's earned our Number 1 spot.
We strongly encourage you to go to our Best of Urban Charts and find some of the other OurStage soul stars yourself. Also, if you know of any artists that you feel should be a part of this list, please share a link to their song in the comment section below.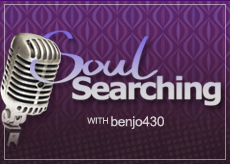 Welcome to our first Soul Searching special! Ever have one of those moments with that certain someone when you think to yourself, I wish I had some jams to make this moment a bit more romantic,"? Well, OurStage has got you covered. We have some seriously talented artists ready to sing their hearts out and set the mood you need. Take a listen to the playlist below and let us know what you think. Got a better song to add to the list? Comment on the post below with a link to the song! To view the full playlist, click the musical note on the player.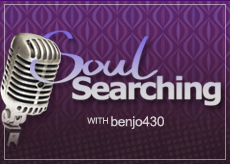 In order to really succeed in music, one must have the will power to push through the many obstacles the biz presents. It requires a certain personality to make it, and this week's featured artist happens to possess the required determination. Lou Writer is a soulful R&B artist hailing from Jackson, Mississippi. Ever since high school, he had his sights set on a music career and has taken a proactive approach to achieving these goals. This early focus has paid off as evidenced by his well-developed vocal and dance ability.
Writer's music features jazzy chords and tight vocal harmonies that immediately soothe the soul. In addition to having the prerequisite skills and naural talent, Writer boasts an impressive resume. He performs consistently in Mississippi at local concerts, collegiate events and nightclubs, and has even made TV appearances on a BET commercial, the Jimmy Kimmel Show, Showtime at the Apollo and Park City TV in Utah. Additionally, Writer auditioned for and was selected to sing back up for Platinum-selling, R&B singer Lyfe Jennings. Writer also has had the opportunity to open for Robin Thicke, Drake, Lil Wayne, Pretty Ricky and Musiq Soulchild, just to name a few.
We've included a few songs in the player below for you to listen to. Let us know which one you like best.