A new year means new music from some of hip hop's biggest names.  Now that 2012 is finally here, we're seeing the first round of release dates roll out, and we're expecting big things from some unlikely players.
Estelle: One of my favorite females in music right now is Estelle, and she's ready to release her third studio album next month. All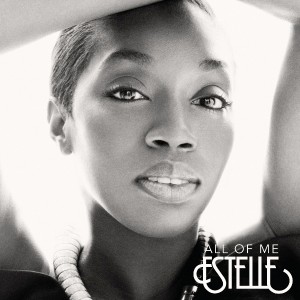 Of Me will drop on February 28.  With singles, Thank You and Break My Heart featuring Rick Ross already climbing up the charts, we can't wait to hear the completed project.
Rick Ross: Ross dropped his Rich Forever mixtape last week, and so far it's getting rave reviews.  The twenty-track mixtape is just what you'd expect from the Maybach Music chief, who enlisted help from heavyweights like Diddy, Drake and Nas on the project.  My personal fave is Mind Games featuring Kelly Rowland.
Nicki Minaj: While there's still no release date for Nicki's sophomore release, Birdman told media in November that he plans to release the project in the first quarter of 2012.  We've heard rumors of a Valentine's Day drop, but we'll have to wait and see.  What we do know is that the album will be highly influenced by Nicki's hard-hitting alter ego, Roman.
Big K.R.I.T.: The Mississippi-bred rapper is ready to release his highly-anticipated mixtape, 4evaNaDay on February 20.  He's also dropping the first single, I Got This off his upcoming Def Jam debut, Live From The Underground on February 1. In his Twitter announcement, he told fans, Its goin' down shawty cant wait for y'all 2 hear this!
Tyga: Just last week, Young Money's youngest troublemaker was arrested in Las Vegas.  Only time will tell if his latest project, Careless World: The Rise of the Last King will actually make its original release date.  Still, Tyga says fans can expect to see some major growth and maturity on the project, as well as an intended departure from the sound of his mixtapes.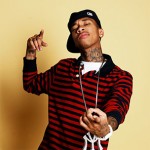 In an interview on ThisIs50, Tyga said, It's a theme album so it's the first installment of the story. It's about me becoming a king in this place called Careless World. It's just a story from beginning to end. This album will show a lot of growth in the music and a lot of maturity. People are gonna definitely understand who I am more as an artist. Mixtapes is more like party, talkin' shit type records that you just put together. This is my first real project that I'm putting together that has a theme."
Common: Aside from his release of Sweet, Common has released another cutthroat track, and this time, there's no confusing the target. In his latest drop, Common takes aim at Drake again on his remixed version of Rick Ross' Stay Schemin' a song that originally featured Drake and French Montana.  He released the single on MTV's RapFix: Live, unveiling scathing lyrics like, My motto is Chicago bitch, everybody know you're sweet, what the problem is? / Don't play dumb, I'm the one that acknowledged this," "The rapper of the moment, the style he don't own it / Acting all hard when he hardly like that / You gon' mess around and make me catch a body like that / Don't do it, 'cause every song you make Joe is really hoe music.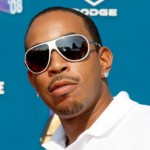 Ludacris: Luda announced a May release date for his eighth studio album, Ludaversal. Just last week, the rapper-turned-actor-turned rapper said he had already collaborated with fellow Atlanta favorite, Usher on the album.  Usher is one person that I've already worked with, and in terms of other artists, you can say that there's going to be a lot of surprises on here, he told Billboard. Fans can expect more production from The Neptunes and can hope for a single in March.  It's been a minute since I've been away from music, and there is just so much to talk about¦ So [the album] is mostly about my personal life, my travels, my experiences, rumors, gossip"you know, everything coming together in one.
Lupe Fiasco  & Pharell Williams: According to Lupe's official Web site, he and Pharell are back in the studio, hard at work on a collaborative album.  On the site, he simply stated, Food and Liquor 2 coming soon.  Lupe and Pharell album coming soon.   This isn't the first time these two have teased at a collaborative project.  I seem to remember a rumored group formation with Kanye West, Pharell and Lupe circling last year. Still, I'm holding out hope that this project will materialize.