The world's top selling female recording artist of all time is taking a more current approach with her next album. Despite seeming previously reluctant to jump aboard the hip hop train, Madonna has now decided to team up with both M.I.A. and Nicki Minaj for a track on her upcoming album. While the currently-unnamed album is set to be released in 2012, this particular track, "Give Me All Your Love" was leaked just last month much to the pop icon's dismay. However, despite Madonna's unhappiness about the early unveiling of her material, much of the feedback seems to be fairly positive about the song. And that was the version before M.I.A. hopped on board.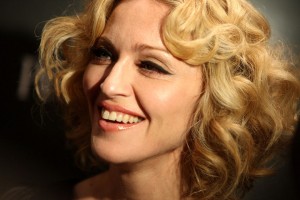 Adding two fierce female rappers to an album by the preeminent Queen of Pop seems like it could be a good idea. This collaboration proves once again what a savvy businesswoman Madonna is. Everyone knows she can sell records and sell out shows without collaborating with other artists, and that she's willing to reinvent herself in order to stay current. Despite the generational differences with Nicki and M.I.A., Madonna is still a force to be reckoned with, and I'm extremely excited to hear the completed track and what other surprises the album has to offer.
What are your thoughts on this collaboration? Can Madonna pull it off? Share your thoughts in the comments.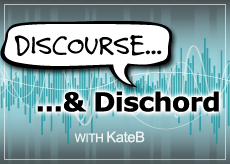 The Good
Robert Jeffrey vogues his way into Internet stardom
Robert Jeffrey was only nine when he stepped into a booth in a casino to lip-synch his heart out to Madonna's Vogue in front of a blue screen. Little did he know that twenty years later he'd become an Internet meme, dancing across superimposed shots of the New York City skyline and into our hearts. Ladies, and gentlemen, without further ado ¦
Katy Perry debuts Last Friday Night (T.G.I.F.)
Kathy Beth Terry made her screen debut in the video for Katy Perry's Last Friday Night (T.G.I.F), getting her lip waxed by Rebecca Black and rocking out to Kenny G. The campy video also features cameos by Corey Feldman and Debbie Gibson, who play Terry's ˜rents, naturally. Check out the hoopla below.
The Bad
Clarence Clemons suffers a stroke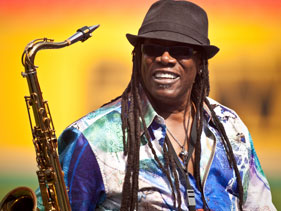 Clarence Clemons, sax player for Bruce Springsteen, suffered a stroke this week. The boss posted an update on Clemons condition, saying, While all initial signs are encouraging, Clarence will need much care and support to achieve his potential once again. You can send the sax man your get well wishes at notestoclarence@clarenceclemons.com.
Jack White and Karen Elson throw divorce party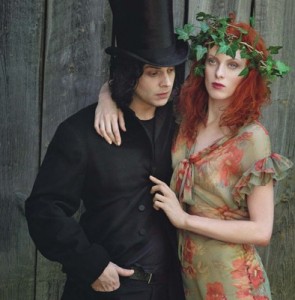 Few people would think to announce their divorce on an invite to their sixth wedding anniversary. But Jack White and his wife, model Karen Elson, like to do things a little differently. Promising a night of dancing, drinks, memories and drinks with alcohol in them, the couple invited their friends to celebrate together this anniversary of the making and breaking of the sacred union of marriage. Will White now take to calling Elson his sister, like he did his first wife, White Stripes drummer Meg White? We'll just have to see. You can read about the whole shebang here.
The Ugly
Joss Stone targeted in murder plot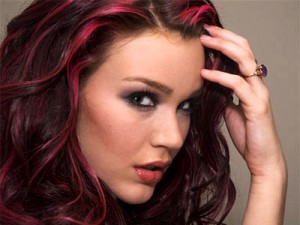 Two men were arrested outside English soul singer Joss Stone's home this week when a neighbor reported suspicious activity. Inside their van police found a body bag, a rope and a sword. You know, just harmless items one takes when stalking celebrities. Stone is absolutely fine after the incident.
Will.i.am reads lyrics to his song off his phone during performance
In a performance on French TV show Taratata with Belgian rapper Stromae, Will.i.am forgot the lyrics to the Black Eyed Peas song Don't Stop The Party. Like any professional entertainer paid millions of dollars, he read the lyrics off his BlackBerry. Riveting performance. You can watch it here.
Miscellany
No Doubt's Adrian Young has daughter
Two deaths reported at Bonnaroo
David Cook, PS22 kids cover Rolling In The Deep
Madonna recording new album in July
Cowboy Junkies have to change name for Beijing concert
Carl Gardner, front man of The Coasters, dies
Billy Corgan's brother assaulted on train in Chicago
Liam Gallagher's body guard arrested over death threats
Alan Rubin, Blues Brothers trumpet player, dies
Debbie Gibson doles out advice in What Would Debbie Do videos
Lily Allen is married and pregnant
Justin Timberlake is a gent in Playboy interview
Scissor Sisters writing music for Fraggle Rock movie
Best Sweet 16 ever?