The "Big Four" Music Labels"Warner Music Group, Sony Music Entertainment, Universal Music Group and EMI"have been notorious for being behind the curve when it comes to innovation in today's ever-changing music industry. While fans have been demanding that the old ways of getting music change, the major labels have been digging in their heels, hoping for a return to the past industry roadmap. At least until recently.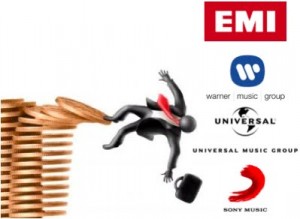 Major labels seem to have finally accepted that the old model is no more.  Times have already changed and, in order to stay afloat, they must adjust. Lack of development led Warner into close to $2 million of debt, forcing a buyout by Access Industries, a privately-owned industrial group. There has been speculation that EMI will be next, but the company recently stated that they are looking into "strategic alternatives," and will be restructuring in January.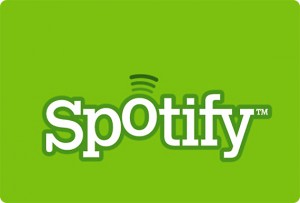 Shortly after the Warner buyout was finalized, the company (which had been the final major-label holdout) reached an agreement with Spotify " a music steaming service that gives users access to a huge catalog of music for free. This allowed the program to finally launch in the United States. Spotify's popularity in Europe made its US release highly anticipated, especially since today people are much less willing to pay for their music. Warner's new management seems to understand that things must change in order to move forward.
Universal has been just as active. It is investing in new opportunities for the company and experimenting with new projects. Universal just signed a deal with a company called Talenthouse, which pairs unknown talent with big-name stars, through competitions on the site. So far, projects that Talenthouse has worked on successfully include deals like a dress design for Florence and the Machine and a T-shirt for Queen. Universal hopes that through use of this site, their artists' fan bases will increase and fans will be more loyal and willing to pay for their product.

Major labels are finally trying to adapt to the new music industry, but have they woken up in time? Artists have already become more independent and labels are now less necessary. In order for labels to be relevant, they need to be willing to experiment and take risks. They need to offer new services that are not available to just anyone.