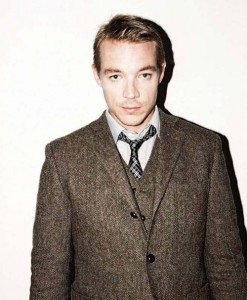 It wouldn't be fair to say that the 33-year-old Florida native Diplo, real name Thomas Westley Pentz, has defined the cultural zeitgeist. Which is too bad, because what a fun zeitgeist it would be if he did. A butt-shaking, lame-shaming, all-inclusive zeitgeist. But it's looking like Diplo's contributions to the world of music might reach a qualitative and quantitative peak in 2012.
Diplo is our generation's closest parallel to David Bowie. Both took disparate sounds and styles and made them their own. Both Bowie and Pentz exist with one foot planted in the commercial world and the other in a more experimental realm. Bowie had a bit of an advantage in his day though as it was far easier to be a total freak and still sell records. Both are also pretty skinny. And both are shameless self-promoters, performers that are completely in control of their image and branding. If this sounds like hero worship, it's because it is.
Diplo has had a busy year so far and it doesn't look like his schedule is going to be clearing up any time soon. He's probably the hardest working man in show business at the moment. There's Diplo the CEO/master chief of Mad Decent"an imprint with an active artist roster including the likes of Rusko, Riff Raff SODMG, and Zeds Dead, and the label responsible for introducing disparate dance genres like baile funk and moombahaton to North American audiences. Then there's Diplo the producer. Pentz first hit big in 2007 with Paper Planes, the single that propelled Sri Lankan rapper (and former love interest) M.I.A. into the national spotlight. Diplo hit the ground running with that release and hasn't slowed down since.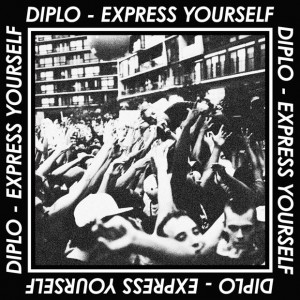 But the flurry of activity that Pentz has been involved in for the past few months has truly been dizzying. Pentz seems to move at the speed of broadband. Hints and glimpses into his life can be gleaned from Twitter feeds and soundbites from blog posts, but the average RSS feed can't keep up. In the first half of 2012, Diplo has been attached to Usher ('Climax'), the comeback record for No Doubt (working alongside Switch, his cohort in Major Lazer), Snoop Dogg, Azealia Banks, and Sleigh Bells, amongst others. In the midst of all this work, he still managed to plan a tour via train with Pretty Lights and Skrillex and release a new EP, Express Yourself, in June. And is that wasn't enough, the world traveler"who is known to tweet pics of panoramas from the tops of Mayan temples and rachets riding dinosaurs under champagne waterfalls in Las Vegas"has a side gig as a spokesperson for Blackberry.
But has Diplo peaked? For an artist so thoroughly ingratiated with the underground its impressive how deeply he's infiltrated the mainstream. While there is no limit anymore to how popular a producer can become at this point"Skrillex popularized a hairstyle and Calvin Harris parlayed modest clout in the UK into stateside (charting Top 40 hits with Rihanna and Ne-Yo)"no one else can boast equal amounts of love from the underground and from the corporate world. Except for Deadmau5, and he can be a bit cranky.
Maintaining credibility is one thing. But, more importantly, how can Thomas Wesley Pentz possibly keep up this pace? ? It's a mystery. Maybe he has a twin brother who he sends to events in his place. Or maybe its because Diplo is one of the most down-to-earth figures in EDM, hip-hop, or pop. He'll work with ANYBODY, doesn't matter if you're a legacy artist or a young bisexual teen from Harlem who can't stop swearing. Not only that but Diplo's sound, a synthesis of cultures and touchstones across hemispheres is uniquely his own and defiantly populist at the same time. The New York Times wasn't far off when they called him a translator and an intermediary. But that implies more delivery then generation. Diplo is re-contextualizing and composing mini banger masterpieces. Who knew that a lanky, gawky, country bumpkin from Florida would become one of the most vital and engaging voices in music today?
It's hard to talk about legacies in real time, especially in the digital age we live in. The flurry of activity that people find themselves in every day can leave you rattled and addled. But if Diplo manages to maintain the batting average in the last six months of 2012 that he was able to in the first six months, then he'll establish a nice place in music industry for himself. Ironic how his percolating, stuttering beats might cement him a place in history. Until then, you can check out the slightly NSFW video for "Express Yourself" below. And put your back into it.