The Good
Justin Bieber helps Billy Crystal open the Oscars
Billy Crystal did alright as host of Sunday's Oscars, thanks in no small part to a strategic cameo by Justin Bieber. Watch the Biebs lend his 18-24 demographic charm to this Midnight in Paris spoof. Total lolz, guys.
It's nice to see somebody put their money where their clout is. Like Lady Gaga, who, along with her mother, Cynthia Germanotta, launched the Born This Way Foundation this week during a ceremony at Harvard. The organization aims to help put a stop to bullying through youth empowerment. Gaga also announced that the Born Brave bus will follow her tour bus around the country, giving people from all walks of life a space to come talk about their experiences"and tailgate before the show, ˜natch. Read more about it here.
The Bad
Davy Jones of The Monkees dies
The world lost a pop icon this week when Davy Jones passed away suddenly from a heart attack. He was sixty-six. As singer for TV pop group The Monkees in the late ˜60s, Jones rose to fame for both his boyish good looks and ability to rock out on a tambourine like no other. He will be missed. R.I.P.
Erykah Badu's new body art irked so many people that the singer was asked to cancel her tour dates in Malaysia by the government. Apparently some Muslims don't appreciate the word Allah appearing in ink on the bare shoulders of a woman, especially one's been known to strip all her clothes off and parade about town naked. Go figure.
The Ugly
Gorillaz get gross for Do Ya Thing video
If the Gorillaz ever invite you over for breakfast, don't accept. The new video for Do Ya Thing shows CGI band members eating toast with bloody ears among other unsavory things. Vocals by LCD Soundsystem's James Murphy and Andre 3000 make the music palatable, at least. Watch the video below.
Kid Cudi gets morbid tattoo, lands No. 1 spot on iTunes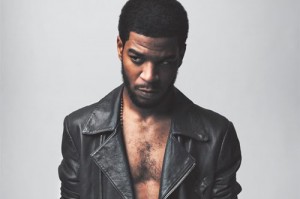 The fact that Kid Cudi's weak ass label only mailed out 55,000 physical copies of his new album, WZRD, may have been a blessing in disguise, forcing folks to go online to get their copy. WZRD ended up nabbing the No. 1 spot on iTunes, but that didn't improve Cudi's mood. Not one bit. And we say that because he's now sporting this tattoo. Dude, lighten up.
Miscellany

The Good
Jim Carrey's daughter Jane auditions for American Idol
Jim Carrey's daughter Jane auditioned for American Idol this week and made it through to Hollywood. Now, before you cry nepotism, Jane works as a waitress. And she has a decent set of pipes. And she made J-Lo feel old. So we're loving her. Listen to Carrey sing Something to Talk About, and hear what her pops has to say about her in the clip below.
Vanilla Ice goes indie rock with acoustic Ice, Ice Baby
He's still milking the Ice, Ice Baby thing. Will it ever stop? Yo, we don't know, but at least he's doing it with some degree of irony. Watch Vanilla Ice win the hipster contingent over with his acoustic cover of his famous track. It's actually really funny.
The Bad
Etta James public viewing and funeral scheduled this week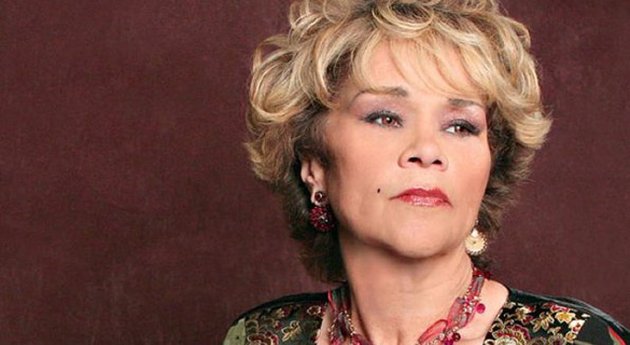 The world lost a great musical icon last week when singer Etta James passed away in Riverside, California, from complications stemming from leukemia. She was seventy-three. A public viewing is being held today at Inglewood Cemetery in Inglewood, CA, followed by a private funeral on Saturday. The Rev. Al Sharpton will preside. James's family has requested that donations be sent to the Rhythm and Blues Foundation, a non-profit organization that seeks to preserve R&B music. R.I.P.
Jay-Z's 40/40 club shut down for health code violations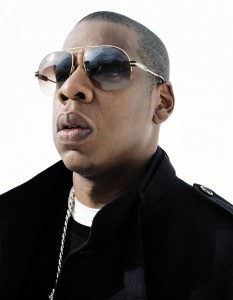 After a $10 million renovation, Jay-Z's 40/40 club in Manhattan reopened to great fanfare last Wednesday, only to be shut down the next day by the Health Department. The New York Post reported this week on all the violations, and it's enough to make your stomach turn. Rancid raw chicken wings and raw shrimp, mashed potatoes left out on the counter, and a worker mixing salsa with his bare hands. Probably after riding the subway. Ruin your breakfast by reading about it here.
The Ugly
Steven Tyler sings the national anthem
The nation got a treat this week (opposite day) when Steven Tyler stepped up to the mic to perform The Star Spangled Banner at the Ravens and Patriots playoff game on Saturday. If you're angry at your ears and want to do them harm, listen to his performance below.
Kanye West and Soundgarden clash at Big Day Out Festival
We all knew that sooner or later Yeezy would be back in the headlines for bad behavior. This time he not only pissed off his fans for starting his set forty-five minutes late, he also pissed off Soundgarden for doing a loud soundcheck during their set. Chris Cornell had some choice words about the people responsible for the scheduling gaffe, which you can read here. Or, check out West's performance of All of the Lights to remind yourself why we put up with him in the first place.
Miscellany