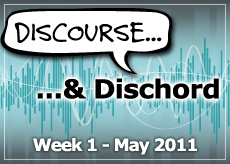 The Good
Gwen Stefani performs onstage with Prince
Prince is known to drag celebrities up onstage during his concerts for sometimes awkward interactions (See: Kim Kardashian). But for his show in LA at the Forum, he went straight for the pros, inviting Gwen Stefani up to sing "So Far, So Pleased." Then, to add even more "aww" to the evening, Stefani's husband, Gavin Rossdale, jumped up on stage to join in the dance party. Check out the Bush frontman's sweet shimmy below.
Trinity Orchestra plays Daft Punk's "Discovery"
Trinity Orchestra, the only student-run orchestra in Ireland, played Daft Punk's "Discovery" for a concert way back in February, but it took them a couple months to get it up on YouTube. The footage is worth the wait. This is their encore"a Daft Punk medley that will have you shouting, "One more time!" by the end.
The Bad
Stars tweet about death of Bin Laden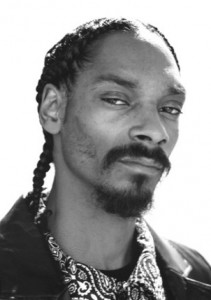 Funny things happen when stars become pundits. Twitter exploded with celebrity commentary after the news of Osama Bin Laden's death on Sunday. The emotions ranged from jubilant to cynical to kind of stupid. Katy Perry borrowed from "Team America," tweeting, "AMERICA F–K YEAH, HERE TO SAVE THE MOTHER F–IN DAY YEAH!" The Flaming Lips' Wayne Coyne echoed the sentiment with "Ding dong the witch is dead." Chuck D was less than impressed, saying, "One f—in dude in a cave, gimme a break please would some UFO come down and straighten this human race out, even if you gotta devour us." Lily Allen was peeved that the news overshadowed her birthday, while Timbaland added his eloquent musings: [sic] "Dang they killed him 4real." Proving just how skewed the universe has become, Snoop Dogg displayed the most common sense of all, tweeting, [sic] "Let the troops bac home n lower gas prices let's live happily ever after!" Doggfather for president.
Mariah Carey gives birth to ridiculous baby names … and twins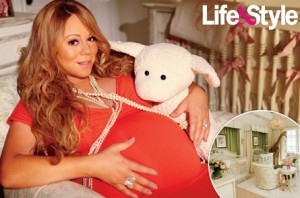 Mariah Carey and Nick Cannon welcomed their twins this week, and promptly gave them some silly names, in keeping with the long-honored tradition of celebrities. They chose to name their son, Moroccan, after the décor of a room in their house. Their daughter is named Monroe, after President James Monroe. Kidding. She's named after Marilyn, duh.
The Ugly
Justin Bieber gets egged in Sydney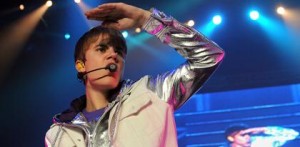 Some brave souls decided to egg Justin Bieber during his concert in Sydney this week. None of their arsenal actually hit the singer, but that likely won't save them from the wrath of Bieb's fanbase, known to fly off the handle for the smallest infraction involving their golden god. Watch your back, guys.
My Chemical Romance "propaganda" angers Glenn Beck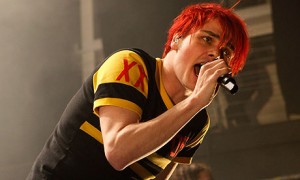 Saying that Glenn Beck did not like it when Glee featured My Chemical Romance's "Sing" would be an understatement. The conservative talk show host called the lyrics "propaganda" and warned his viewers that, "Our whole culture … is set up for you and the values you grew up on to lose." Singer Gerard Way just wishes Beck would get the lyrics to the song right before reciting them on air. You can read his humorous response here.
Miscellany

The Good
New Muppets film to feature Lady Gaga, Jack Black, Dave Grohl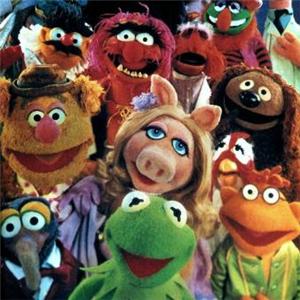 Last time we saw the Muppets, they were busy reuniting Gonzo with his alien family in Muppets From Space. Who knows what sort of crazy capers they'll undertake in the new Muppets movie, currently in production. What we do know is that Jason Segel wrote the script and Dave Grohl, Jack Black, Lady Gaga and Ricky Gervais will all reportedly make an appearance. Grohl will step in for Animal behind the drum kit. No word on what role Gaga will be playing. Our guesses are either Janice's long lost sister or a Kermit-obsessed version of Buffalo Bill from Silence of the Lambs.
Amy Winehouse nets $1.55 million for private concert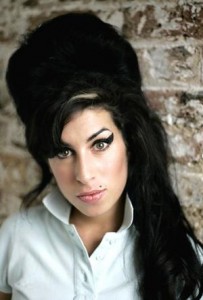 Amy Winehouse delivered a two-hour private performance to Russian businessmen"her first full singing gig in two years. The price tag? A cool $1.55 million. One member of the crowd called her performance fantastic. They drink a lot of vodka in Russia, right? Just asking.
The Bad
Captain Beefheart dies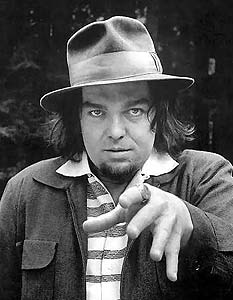 Captain Beefheart, an influential icon of the ˜60s psychedelic scene, died from complications of multiple sclerosis this week. He was 69. Beefheart, born Don Van Vliet, garnered attention for the often eccentric, always innovative rock he created with his Magic Band, a rotating roster of musicians. Beefheart spent his later years as a reclusive painter in California. R.I.P.
Kings of Leon's tour bus catches on fire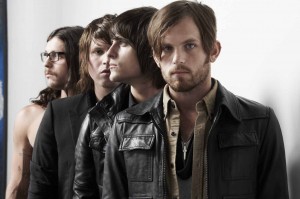 Kings of Leon had to cancel their concert at London's O2 arena on Tuesday after two tour buses caught fire in the loading area of the venue and were burned out completely. Six people were treated for smoke inhalation. No word on the source of the inferno, but reportedly the band's sex is on fire, so you do the math.
The Ugly
Lady Gaga bites head off Santa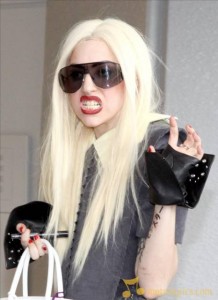 Ozzy Osbourne will forever live in infamy for once biting the head off a bat in concert. Now Lady Gaga has her own tale of stage carnage to add to her legacy. At a show in London last Friday, a fan threw a stuffed Santa Claus doll onto the stage. Gaga responded by biting into its neck while shouting, I hate the holidays. I'm alone and miserable you fucking stuffed little toy. After beheading St. Nick with the heel of her shoe, the singer resumed her performance. And that, little children, is how Santa Claus died.
Miscellany