Who says old-style mentoring among country music artists has gone the way of 8-track tapes?
You sure couldn't prove it by the musical kinship forged when alt-country artist Mary Gauthier met now fifty-something, behind-the-scenes music guy Ed Romanoff about five years ago at a festival. A friendship developed that included Romanoff taking songwriting classes from the Nashville singer-songwriter and accompanying her on a world tour. Now he's got a brand new album, Breakfast for One, is winning songwriting competitions and is on a tour with Gauthier.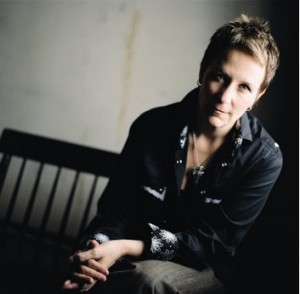 It took me two years of writing [to develop] the songs said Romanoff. I learned from Mary about the diligence needed for writing. Then I recorded the song in four days; a lot of those are from one pass.
That's the old-style, down and dirty country way that has brought Gauthier acclaim and will arguably do the same for Romanoff. Both Gauthier and Romanoff are quick to point out that while they have worked closely together, other Nashville royalty including Josh Ritter stepped up to write with and otherwise mentor Romanoff. The resulting songs are a combination of the storytelling that Gauthier has famously honed"most recently on her last album The Foundling, that won kudos including selection as Los Angeles' Times music critic Randy Lewis top album of 2010"stellar, guitar-based playing with plenty of fiddle and a dose of down-home fun.

GRAMMY Award winner Marty Stuart has been way off the radar as of late. We haven't seen him at award shows. He isn't on late night TV. And we don't see him playing the big country musical festivals. Just last week, Stuart released his new, ten-song album Nashville, Volume 1: Tear The Woodpile Down that is some of the most traditional country music released by a major artist arguably in years. The music is a pure joy with plenty of steel guitar, fiddles and harmonies. But just why has this member of Nashville royalty, who has played with everyone from Lester Flatt to Johnny Cash and Merle Haggard, purposely taken himself out of the eye of the mainstream public? Stuart took some time out of his busy schedule to tell us just that.
OS: Your last album, Ghost Train, was so well received. What was the plan with this album Tearing Down the Woodpile.
MS: Just carry on because Ghost Train was part of a lineage. This whole traditional country music trajectory that I seem to be on right now, it's where my heart led me. It was a long time coming. When I started [my current band] the Superlatives about eleven years ago now I knew it was the band of lifetime. We found ourselves in the role of cultural missionaries.
Other than the Grand Ol' Opry and the Country Music Hall of Fame in Nashville, we were kind of not part of the system of trying to chase hits or awards or [appear on] red carpets.
In the beginning we were simply looking for a place to play. My only request of our booking agent was to book us as far back in the woods of America as you can. I don't want to mess with charts. I don't want to see demographics. I don't want to see numbers. I just want to play music. We will play ourselves right back to the light or as Merle Haggard said we have found ourselves right square in the middle of the forgotten land.

It's not that Connie Smith wasn't thrilled to receive the news that she was one of three inductees into the Country Music Hall of Fame. It's just that when the news arrived, she was completely unprepared.
It came out of the blue, really, one night when Smith and her husband, country legend Marty Stuart, were having dinner. At Stuart's request, she grabbed the ringing phone and heard the news that she was one of three 2012 inductees"Garth Brooks and session musician Hargus "Pig" Robbins are the others. She admitted to being speechless for a minute until she shared the announcement with Stuart.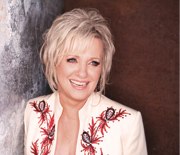 "It just floored me. I wasn't expecting it would ever happen to me"maybe sometime after I was gone," said Smith, who established her country stardom in 1964 with the release of her first single "Once a Day," that was the first No. 1 hit for a female country singer's debut. "Marty and I just grinned at each other."
For all her modesty and hesitation to keep herself in the spotlight, Smith's credentials speak for themselves. During the inductee announcement ceremony earlier this month, music fans were reminded that Smith has recorded fifty-four albums and had a string of hits including "Ain't Had No Lovin'," "Just One Time" and "The Hurtin's All Over." The multi-GRAMMY Award nominee"who was most recently nominated with Stuart for their duet on "I Run to You," which was on Stuart's 2010 Ghost Train album"is cited by many other female vocalists including Dolly Parton to Martina McBride for her vocal quality and range.