Last week, Maybach Music Group made big waves when they announced some serious plans for 2012 that include a new Reebok clothing line with Swizz Beatz, three summer release dates for MMG artists and a surprising new addition to the team.
Rick Ross was joined by Warner Bros. and Def Jam Recordings executives Steve Bartels, Todd Moscowitz and Lyor Cohen, who spoke quite highly of The Boss.
When I got a chance to meet him, I saw someone that was going to be undeterred in achieving the success that he has, said Cohen. He's not satisfied. There's no stopping him. I'm so grateful that I'm associated with him and that the Warner Bros. label is associated with him. The possibilities that Rick and Maybach Music are going to bring is going to be, in my mind, unprecedented.
Swizz Beatz hit the stage to announce his partnership with Ross on a Big & Tall clothing line for Reebok. He's going to lead the big and tall movement, said Swizz. There's a limit with clothes that stops at a certain point. With Ross, everything has to be custom made. I felt that instead of just doing a regular sneaker, we give Ross his own big and tall line.

Let's face it, sometimes the past should stay dead. But when an awesome artist fades from popularity,  fans later wonder, Where are they now?  You may not know it, but many artists you've loved in the past are still hard at work writing new albums or preparing to tour again. Fortunately, you now have Second Coming to reintroduce some of your favorite acts of the last few decades and give you the scoop on what you can expect from them in the future.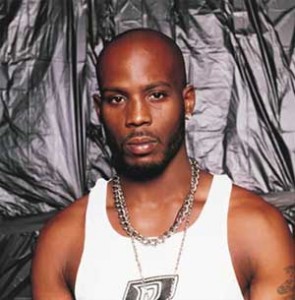 THEN: DMX (a.k.a. Earl Simmons) didn't have a typical childhood. As a kid living in Yonkers, New York, he learned to steal money from drug dealers"a hobby that quickly landed him in group homes and juvenile detention. When he was off the streets, he turned to rapping and beatboxing to pass the time. After he was written about in a column about unsigned hip hop artists, DMX was signed to Columbia Records. The signing led to the young rapper scoring a few guest spots on the albums of hip hop heavyweights like LL Cool J, Mase and The LOX. When it came time to drop a single of his own in 1998, DMX did not disappoint. "Get At Me Dog" was certified Gold and the classic "Ruff Ryders Anthem" from debut It's Dark and Hell Is Hot is still heralded as one of the best hip hop songs of all time. Later that same year, he released a second album, Flesh of My Flesh and Blood of My Blood, which followed Dark to a No. 1 Billboard debut, a feat only accomplished before by Tupac. After all this success, it was X's third album, …And Then There Was X, that truly catapulted the rapper to star status. The single "Party Up (Up In Here)" has become an iconic anthem for every frat party and dance club rave since its release. Unfortunately, X's following two albums couldn't seem to match the sales or the commercial success of his third record. His last album was released in 2006.
(more…)