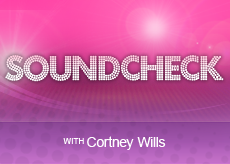 Meow¦
The claws are out, with female rappers sharpening their fangs and tongues in an ego-filled catfight. Reigning queen of the hip hop charts, Nicki Minaj has been fielding insults from Lil'  Kim since the summer, when Kim called out the rookie for biting her style"specifically her wigs. During a New York concert, Kim and guest, Ray J took digs at Minaj, saying, You respect me, I respect you. If you don't respect me, then f"k you. Kim elaborated on her feelings during a Philly radio interview with Kendra G, where she explained that Nicki hadn't paid proper homage to the Queen Bee.
While this didn't prompt an immediate response from Minaj, her friend and labelmate, Drake took up the fight at a Connecticut concert, where he used no uncertain terms to take sides. I don't give a f— what Lil' Kim or nobody else is talking about"you're the baddest chick to ever do this sh–.
Kim continued her crusade against Nicki, this time adding Diddy to her list of offenders, saying Puffy should be ashamed of his f—in' self, likely airing her disappointment that he was now managing Minaj.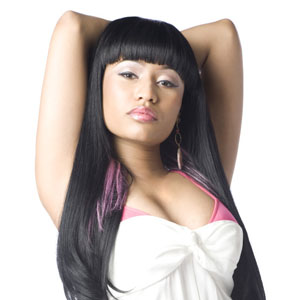 Nicki, who has at least publically paid homage to the female emcees who came before her (most memorably during last year's BET Award acceptance speech, and repeatedly during radio interviews) initially responded as a hurt fan of Kim. She explained numerous times that she loved and respected Lil' Kim, and that while her intention was never to bite her style she was undoubtedly influenced by the prolific rapper. As the accusations continued, however, it seems Nicki had a change of heart, and enlisted Eminem to help her deliver the message in a late addition to her album, Roman's Revenge. In the track, Nicki takes aim at Kim, calling her a has been, and telling her to send her a thank you note for making her relevant again. Is this the thanks I get for putting you bitc–es on?/Is it my fault that all of you bit"s gone?/Shoulda sent a thank-you note, you little ho/Now I'ma wrap your coffin with a bow¦ She even filmed the recording of this track for her MTV special, My Time Now where she explains Roman's origins, as an aggressive persona brought out of her by the haters.
In an interview with New York's Hot 97, Minaj told Angie Martinez that she was puzzled by Kim's harsh words. She impersonated Kim's Brooklyn accent while recounting their conversation at a Lil' Wayne show, which Nicki says was an amicable clearing of the air. Minaj claims that at that same show, Foxy Brown told her that Kim didn't like her, and constantly spoke ill of her. Minaj called Kim out on her insecurities, claiming the former Queen was threatened by her success. She showed no signs of backing down, saying "You gotta be careful when you pick fights…"
Foxy jumped in on the action, Twittering that Minaj was a liar, claiming that the conversation never happened.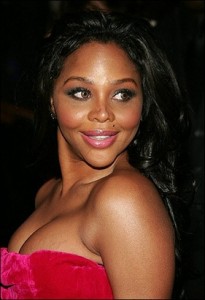 Kim's response to the song was a diss track, Black Friday, released in November. In it, Kim calls Minaj a clone, call her a gimmick, a wannabe, rapping I'm the blueprint you ain't nothin' brand new/Check your posters and videos/You'll always be number two.
Foxy Brown has piped up again, perhaps in an effort to catch some shine off the situation; and released her own diss track, Massacre last week. Brown takes shots at Kim (rekindling a years long beef) calling her diss track garbage, That bullsh"˜Black Friday' shit was garbage/ How the f"k you love B.I.G. and shit on Ms. Wallace? alluding to Kim's previous dispute with Biggie's mother over her unflattering portrayal in the Notorious biopic.
Now that we've hammered out the details, whose side are you on? Has Kim been disrespected, or is she simply riding Nicki's coattails to revive her own career?  Can the Queen Bee reclaim her crown? Or is it time to pass the femcee torch?