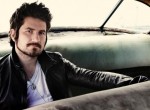 Acclaimed singer-songwriter Matt Nathanson has announced that he'll be touring this summer with Gavin DeGraw. Mary Lambert (Macklemore & Lewis / solo) and Andrew McMahon (Jack's Mannequin / Something Corporate) will open select dates. Watch Nathanson and DeGraw discuss some of the more suspect dates in this video, and see the tour route below.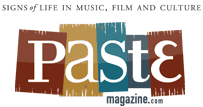 From Seattle to Boston, economic hardships are hitting many major players in the world of print media and the entertainment titles are not exempt. The latest would-be causality is the independently published entertainment magazine Paste, but not if its readers and an arsenal of artists have anything to do with it. To counter-balance the impact of rapidly decreasing advertising dollars, the two-time National Magazine Award nominee has launched a campaign appealing to its record-high readership. Contribute to the Save Paste campaign and receive exclusive tracks from artists like G. Love and Special Sauce, Josh Ritter, The Decemberists and many more.

Paste has long been a beacon for people who relish the discovery of new music, literature and independent movies. Many of the artists covered by the magazine are showing their appreciation for the taste-maker and industry leader by donating rare and exclusive tracks to anyone who donates to the cause. Other bands, like R.E.M. and Band Of Horses, have donated autographed posters to be given away to random supporters.
Singer/songwriter Cary Brothers summarized the sentiments of many industry insiders when saying, Times are tough in the music industry, and now more than ever we need people like the team at Paste looking out for artists on the fringe of the mainstream.
We at OurStage hope the music lovers and indie artists in our community will be inspired to save one of the most respected voices championing independent music. Donations to help out our friends at Paste can be made HERE.
Artists contributing songs for the Save Paste Campaign so far:
A Camp, Ari Hest, Army of Me, Arrested Development, Ben Folds, Ben Wakeman, Betty LaVette, Bill Mallonee, Birdmonster, Bloodkin, Bob Mould, Brandi Carlile, Cara Luft, Cary Brothers, Cowboy Junkies, Dan Zimmerman, Derek Webb, Duncan Sheik, G. Love and Special Sauce, Gomez, Greg Laswell, Indigo Girls, Islands, Jamie Lidell, Jason Harrod, Jennifer Daniels, Jesse Sykes And The Sweet Hereafter, Joe Henry, John Doe, John Roderick (The Long Winters), Josh Ritter, Josh Rouse, Keller Williams, Liam Finn, Loney Dear, Luke Brindley, Marc Broussard, Matt Nathanson, Matthew Caws, Matthew Sweet, Meiko, Neko Case, Of Montreal, Ortolan, Over the Rhine, Passion Pit, Patterson Hood, Portastatic, Robert Pollard, Robyn Hitchcock & The Venus 3, Rosie Thomas, Samantha Crain, Sandra McCracken, Shawn Mullins, She & Him, Slow Runner, Soul-Junk, Southeast Engine, State Radio, String Cheese Incident, Switchfoot, Thao, The Avett Brothers, The Clarks, The Decemberists, The Jayhawks, The Low Anthem, The Minus 5, The Rosewood Thieves, The Spring Standards, Umphree's McGee, Venice Is Sinking, Welcome Wagon, William Fitzimmons