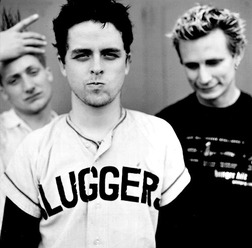 According to RollingStone, Green Day will be inducting Guns N' Roses into the Rock and Roll Hall of Fame on April 14th. Former GN'R members Slash, Duff McKagan, Steven Adler, Matt Sorum, and Dizzy Reed have confirmed they'll be attending the ceremony in Cleveland. However, it's possible that lead singer and last remaining original member Axl Rose may pull a no-show along with co-founding guitarist, Izzy Stradlin. If they neglect the ceremony, it's unlikely that the band would perform without them.
If G'n'R doesn't make it, there will still be plenty of other talent on display. In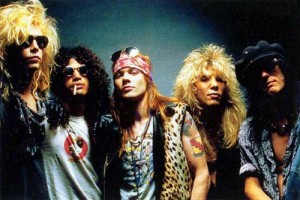 addition to Green Day, Chris Rock will induct the Red Hot Chili Peppers, Bette Midler for Laura Nyro, Chuck D for the Beastie Boys, ZZ Top for Freddie King, Carole King for Don Kirshner, John Mellencamp for Donovan and Steve Van Zandt for Small Faces/Faces. Also, Robbie Robertson will attend to induct Cosimo Matassa, Tom Dowd and Glyn Johns, and Smokey Robinson will induct the Blue Caps, the Comets, the Crickets, the Famous Flames, the Midnighters and the Miracles.