With summer right around the corner, we can't help but be totally stoked for Warped Tour. In case you haven't heard, we'll be sponsoring our own stage for twenty-two dates and bringing twenty-three artists out to perform on it. In addition, there are a handful of other OurStage artists already booked to play various dates of the tour. We decided to catch up with them to get the scoop on their summer plans.
Since 2008, Cocoa Beach's Junior Doctor have been making high-energy pop rock a la Mayday Parade and Cartel. The band  worked with the best producers in the modern rock scene to hone the polished sound on their debut Clumsy Words and Pickup Lines. We caught up with frontman/guitarist Mark Hartman to hear about the band's beginnings, working with famous actresses, and how they're preparing for a very Warped summer.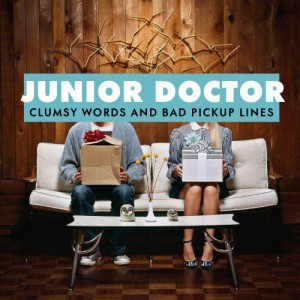 OS: You have two different stories for how the band began. What are they, and will you tell us which one is true?
MH: Yes, there are two stories of how JrDr started and one is not true at all. So the true story is that we met in a super boring way (introductions through mutual friends) and we stumbled upon the name Junior Doctor, realized that the abbreviation was Jr.Dr., thought it was cool, and that was it. Now when we told people that story, they all seemed extremely unimpressed and it didn't really spark any ones interest. So we decided to make up a story about us dropping out of med school to pursue a career in music, and everyone seemed to eat it up! So we stuck with it for a while, but as things started to grow, we started to feel more and more uncomfortable with the fact that we were lying to everyone. So we decided it was probably best to go a head and just come clean. I mean imagine if someone at one of our shows started having a heart attack or something, then someone yells out "Those guys are doctors! They can help!" That definitely wouldn't end very well.
OS: What is the local scene like in Cocoa Beach? Who are some local bands that you think your fans should check out?
MH: The scene in Cocoa Beach is cool. It's a really laid back attitude and there aren't really a ton of bands here, but one we have played with may times and are all big fans of is The Starlight Getaway. They have an album called My Dreams and Me and it is awesome!