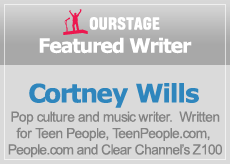 This year was a curious one in GRAMMY world, with some heavy hitters being shut out
and some less popular acts finally getting a chance to shine. The 'Record of the Year' category is dominated by urban pop, with just one band"CMT Artist of the Year Lady Antebellum (nominated in six categories)"bringing up the rear with their country album Need You Now. Eminem leads the pack with ten nominations for his smash success Recovery, landing on the list for 'Best Rap Album,' and Love The Way You Lie, featuring Rihanna, scoring nominations for 'Record of The Year,' 'Song of The Year,' 'Best Rap Song' and 'Best Rap Collaboration.'
Other hip hop standouts include Cee-Lo's three nominations for [Forget] You for 'Record of The Year' and ˜Song of The Year' and ˜Best Urban Performance'.  Jay-Z made the list for ˜Best Rap Album' with Blueprint 3 and again with newlyweds Alicia Keys (with Empire State of Mind up for ˜Best Rap Song' and Best Rap Collaboration) and Swizz Beatz (with Onto The Next One contending for ˜Best Rap by Duo' and ˜Best Rap Song'). Keys' album, Elements of Freedom was shockingly snubbed from all categories, despite its heavy radio play.  Swizz Beats is also nominated for Fancy, his collaboration with Drake, whose debut album,  Thank Me Later earned him a nomination for ˜Best Rap Album,' while his single Overscored him a bid for ˜Best Solo Rap Performance.'
On the pop front, Katy Perry is the front-runner with four nominations for her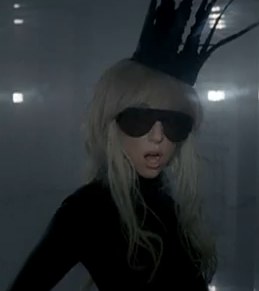 album, Teenage Dream.  Ke$ha's debut,  Animal, failed to garner any attention for the saucy newcomer and Lady Gaga's Bad Romance popped up on the shortlist for ˜Best Female Pop Vocal' but was slighted in the categories of  ˜Song and Record of The Year.'  "Dance In The Dark" earned Gaga a 'Best Dance Recording' nom and Telephone, her duet with Beyoncé, earned her a nomination for ˜Best Pop Collaboration.'
B.o.B fared well with his debut album, The Adventures of Bobby Ray, earning him five nominations including ˜Record of The Year' and ˜Best Rap Album' while his single, Nothin On You featuring Bruno Mars is making a run for ˜Best Rap Song',  ˜Best Rap Collaboration' and ˜ Record of The Year'. B.o.B's duet with Paramore front-woman, Hayley Williams is also up for ˜Best Pop Collaboration.' Meanwhile, Mars came in with seven nominations for his work with B.o.B., his single, Just The Way You Are and his work as producer with The Smeezingtons who are up for the ˜Producer of The Year' title.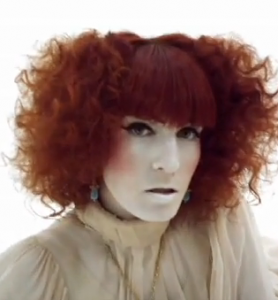 ˜The 'Best New Artist' category seems the most diverse with contender Justin Beiber going head to head with Florence and the Machine, Drake, Mumford & Sons, and Esperanza Spalding (who was curiously excluded for any noms in the Jazz category) for the honor. Usher's, Raymond V Raymond will go against Chris Brown's, Grafitti for ˜Best Contemporary R&B Album.'
This is the year of new beginnings. In addition to  Chris Brown's nomination, fellow tabloid darlings Lee Ann Rimes and Fantasia, whose troubling private lives made very public headlines, end their year on a happier note with nods for the former in 'Best Female Country Vocal Performance' and the latter in 'Best Female R&B Vocal Performance' and 'Best R&B Song' for "Bittersweet."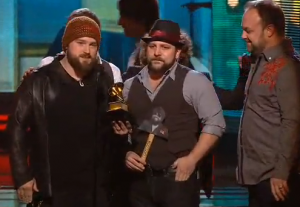 There's a good chance we'll see last year's 'Best New Artist' winner Zac Brown Band on stage again this year, this time sans stick puppet"2009 addition Clay Cook was unable to accept the award with the band for their win last year because he did not have a credit on their first album. They're nominated for 'Best Country Performance,' 'Best Country Song' and 'Best Country Album.' Other country favorites Keith Urban, Toby Keith, Carrie Underwood, Gretchen Wilson, Miranda Lambert, Jewel also received nominations.
No huge surprises found among artists in the rock categories, with multiple nominations for veterans Jeff Beck ('Best Rock Album,' 'Best Rock Performance' with Joss Stone and 'Best Rock Instrumental') and Neil Young ('Best Rock Song,' 'Best Rock Album' and Best Solo Rock Performance') while Paul McCartney, Robert Plant, Eric Clapton, John Mayer earning one nom each.  Hard rock and metal showcased no new artist nominations either: Ozzy Osborne, Alice In Chains, Stone Temple Pilots, Soundgarden, Iron Maiden, Korn, Megadeth, Lamb of God and Slayer.
For the complete list of nominees across all 100 categories, visit Grammy.com
By Cortney Wills with additional reporting by Paula Gould
Cortney Wills is a pop culture journalist born and raised in Los Angeles, California. She has lived in LA, Chicago and NYC and enjoys all things entertainment.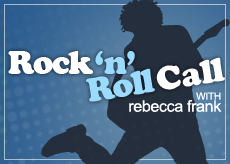 Rockstar gamers rejoice! Guitar Hero: Warriors of Rock was finally released today.
The game includes over 90 songs from the likes of KISS, Black Sabbath, Rush, Muse, Queen and Megadeth. In addition, it is the first Guitar Hero game to feature a story mode, known as Quest Mode. Narrated by KISS' Gene Simmons, players will complete songs to move further in their quest to save rock 'n' roll.
Players can also engage in Party Play and Quickplay+ mode, which offers 13 gameplay challenges for each disc track and many downloadable songs from Guitar Hero World Tour.
As in previous releases, players can choose to play guitar, drums or sing vocals. An exciting new addition to this game is the updated guitar controller, which is now "shredding"-enabled and complete with a swappable body for custom designs.
Guitar Hero is also breaking new ground by collaborating with Soundgarden to release the first video game/album bundle. Soundgarden's new compilation album Telephantasm is bundled with the first one million Warriors of Rock games. In addition, you can download the entire album to play on Warriors of Rock.
Below is the trailer for the game, for those of you who are still in the dark. If you can tear yourself away from this epic rock adventure, let us know what your favorite songs and game features are!