As the warm weather fades away and summer comes to a close, there's still one thing to look forward to; a new season meansnew music. Now that J. Cole has dropped Cole World: The Sideline Story, and Weezy finally released The Carter IV this month as well, the bar is already set pretty high for this season's set-lists.  Here are a few projects we can't wait to get our hands on.
B.o.B. gave fans a taste of what's to come last week when he released Strange Clouds, the first single off his upcoming sophomore album of the same name. While no drop date has been set, the song features Lil Wayne and a markedly more aggressive Bobby Ray.  He told HipHopDX, Hopefully fans will be able to hear the new album very soon. I'm as impatient for you to hear it as you are. It's a more mature sound but nothing too experimental, he said. It's a happy medium between the sound of B.o.B Presents: The Adventures of Bobby Ray and the mixtapes, so everyone should be able to enjoy it.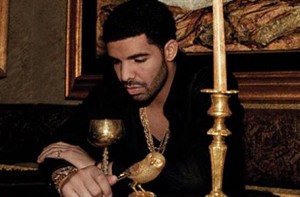 Drake will release his sophomore effort, Take Care, on October 24 under Young Money Records.  Just last week, he released the cover art to the album with a note to fans:
Feels like it's been so long. Is life moving so fast in this generation that when we desire something it begins to move in slow motion? Are we just used to getting what we want right away? Or do we require one another to feel right about all that is going on around us? Maybe our anticipation is justified by the fact that we genuinely cannot wait to share a moment again? Either way, your life and mine are scheduled to meet on October 24…I wouldn't miss it for the world.
Neither would we, Drake.  Wonder if this little note was meant to distract fans from the fact that the album was due out October 4, and has been pushed back.  Still, if his singles, Headlines and his latest, Free Spirit featuring Rick Ross are any indication of what's to come, it's definitely worth the wait.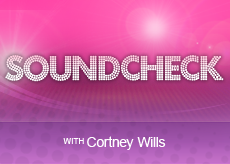 If, like me, all the hype had you doubting the futures of these two young MC's"consider it solid.
Wale and J. Cole kicked off NBA All-Star Weekend with a sold-out show at the House of Blues on Sunset Friday night with one goal in mind"crowd-pleasing.
By the looks of the throngs of people clamoring to gain entrance, it was hard to believe both headliners are relative newcomers. J. Cole, who will release his debut album next month, looked like a seasoned performer when he stepped on the stage. His understated style (plain black T and jeans) left plenty of room for his smooth delivery to set the mood for his set, which included tracks from past mix tapes and new music, that I can only assume will be on his currently untitled record.
The already hyped crowd went crazy when surprise guest, Drake, took the stage during Cole's set to spit his super sexy verse on their latest hit single, In The Morning. "Baby, you wintertime cold/ The night is still young, drink that dinner wine slow/ I'm trying to make the goose bumps on your inner thigh show."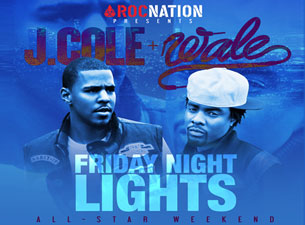 It turned out Cole wasn't the only one with a trick up his sleeve. Wale hit the stage in a letterman's jacket, baseball hat, and a giant diamond chain hanging from his neck. True to form, hedelivered a high-energy set that included tracks from his latest mix tape, More About Nothing, as well as singles from his debut LP, Attention Deficit. He even squeezed in some of his chart-topping collaborations, including No Hands, with the crowd filling in for Waka Flaka while Wale danced across the stage. He performed his latest single, Beautiful Bliss alongside Melanie Fiona for the first time, introducing LA to Roc Nation's next rising star. The Canadian-born songstress is currently flying below the radar, but if her performance is any indication, it won't be long until the whole world knows her name.
Wale, who is known more for his pop-culture references and broad content than his mainstream counter parts is no stranger to the buzz that is currently surrounding him. Although Attention Deficit debuted in late 2009 under Interscope, he has released five seriously successful mix tapes in the past five years, prompting bidding wars from major labels and constant confusion from fans about whose roster he would be headlining. While his singles, like Chillin' featuring Lady Gaga and Pretty Girls featuring Gucci Mane garnered high marks from critics, album sales were ultimately disappointing. Still, he's managed to maintain his hip-hop crown by flooding fans with new material on a regular basis, and is constantly co-signed by hip-hop heavyweights like Lil Wayne and Bun B.
Cole, who famously  became the first artist signed to Roc Nation by Jay-Z in 2010, is best known to the mainstream for his features, including Miguel's summer sensation, All I Want Is You as well his latest mix tape, Friday Night Lights which features cameos by Wale, Drake, and Omen.
J. Cole will be playing the Black History Month Concert in Florida on March 20,  joining acts like B.O.B. and Playboy Tre, then on to the Bonnaroo Music and Arts Festival in Tennessee in June. View a full list of Wale's spring tour dates here.