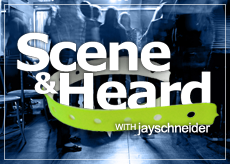 When you think blues, you think of a couple places. We've already been through Chicago, so the other obvious choice for blues music is Memphis. Sure, Nashville seems to garner most of the state's music coverage with its strong grasp on the singers and songwriters of country music. But, heading across the state to Memphis offers you a whole new flavor of southern rock, country and blues.
Proclaiming itself the Home of the Blues, we recommend you start your Memphis visit on Beale St. This famous strip is home to some of the best venues and clubs that Memphis has to offer. You'll find everything from the famous Hard Rock Café to B. B. King's Blues Club to Alfred's. The sound of Memphis Blues slowly became a staple of the street  in the early 1900s with artists like Louis Armstrong, Muddy Waters, Albert King, Memphis Minnie and B. B. King. himself. In his earlier years of performance, B. B. King was even dubbed the Beale Street Blues Boy.
For a more standard rock club lineup, we'll head over to the Hi Tone Café. Here, you'll find acts like New Found Glory, Wavves and The Tallest Man On Earth. You'll also find OurStage folk/country/blues act Star & Micey. These guys serve up a helping of true southern folk/pop with strong blues/soul influence. The band's music is everything you might hope for in a current indie act coming out of Memphis. Check out their performance on a Memphis trolley bus, supporting the communal qualities and southern hospitality inherent in the city's music.
"It affects us daily. We are always meeting someone new who, whether they mean to or not, humbles us," commented guitarist/vocalist Joshua Cosby when asked about the music scene in Memphis. "[It] reminds you that you're on the right or wrong path." After watching that video, it's clear that the southern blues/traditional country feel of Star & Micey fits perfectly with these sorts of interactions.
When we asked Cosby for some advice for acts that would like to play in Memphis, he said, "Play only if you enjoy it first, because the people here (and everywhere) respond to that more than anything. Those are the kind of fans you want to meet." He also recommended that a visitor go to the
Buccaneer Lounge
on Monroe Ave. He even specified an artist who
does
enjoy playing for himself: Dave Cousar who plays at the Buccaneer.
Star & Micey's southern-influenced, soul-driven acoustic songs hit home in a big way. They perform throughout Tennessee quite regularly and currently have a very extensive upcoming tour schedule. Be sure to
check out
their OurStage profile in order to keep an eye on where you can see them next. Who knows, you might find yourself on a trolley in Memphis next to Joshua Cosby and the rest of the guys.