The Good
Lana Del Rey's SNL performance
There's no arguing that Lana Del Rey has a beautiful voice, but there's also no arguing that she is gangly as all get-out. The torchy chanteuse made her television debut on Saturday Night Live last weekend, and it turns out she's quite a polarizing performer. Juliette Lewis initially dissed Del Ray, saying it felt like watching a twelve year old in their bedroom. But the next day Lewis woke up singing a different tune. Decide for yourself if Del Rey is fresh and yummy or wiggity-wack by watching her performance below.
Trent Reznor, Flaming Lips, Radiohead protest Internet legislation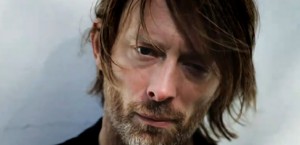 Musicians are up in arms this week over the Stop Online Piracy Act (SOPA) and the Protect Intellectual Property Act (PIPA)"two bills making their way through Congress that will allow the government to block access to sites accused of copyright infringement before their court date. The Lonely Island, Nada Surf, MGMT signed this online petition, while Radiohead and Flaming Lips posted anti SOPA and PIPA banners on their Web sites and Twitter profiles. We'll see if star power can move mountains, or at least Capitol Hill.
The Bad
Jay-Z hasn't retired the b-word after all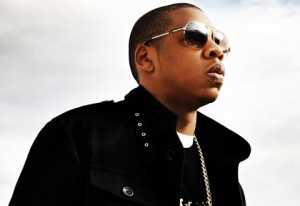 This week numerous media outlets reported that Jay-Z had released a poem announcing he'd given up the word bitch in honor of his daughter, Blue Ivy. Turns out, the whole thing is a crock of bitch (hey, if he's not retiring it, then neither are we). Jay-Z will still be going H.A.M. when it comes to profanity, which gives us a sneaking suspicion of what Blue Ivy's first word will be.
Kate Bush stalker breaks in to propose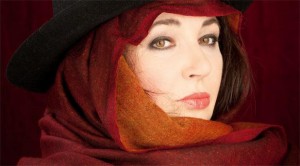 When Kate Bush sang Let me into your window in her song, Wuthering Heights, little did she know one day a fan would let himself into her window in an ill-fated attempt at a marriage proposal. Police arrested Frank Tufaro after he broke into the reclusive singer's home with a $4,500 engagement ring. Bush wasn't home at the time, but we're guessing her answer would have been no.
The Ugly
Elton John and husband get catty with Madonna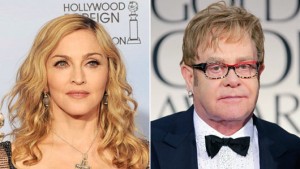 Madonna won the Best Original Song at the Golden Globes on Sunday, much to the dismay of Sir Elton John and his husband, David Furnish. John was nominated for his song, Hello Hello from Gnomeo and Juliet, but lost to Madge's Masterpiece from W.E. That pissed Furnish right off, and he let everyone know it on his Facebook page. You can read the rant here, and see a screenshot of Elton John's sourpuss during Madonna's acceptance speech.
Diddy loses another battle in the vodka wars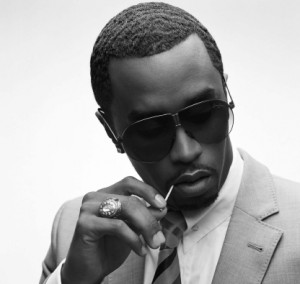 Page Six is reporting that P Diddy lost his cool once again when patrons of a pre-Golden Globe party were prohibited from drinking his Ciroc vodka because the event was sponsored by Grey Goose. Not that anyone was asking for Circoc, mind you. Maybe that's what he was really mad about. Get the rest of the gossip here.
Miscellany