Here we go again again! Another online article where the subject is Fiona Apple. For the last few weeks, it seems, it's been virtually impossible to turn on the computer without stumbling across a new headline about the 34-year-old singer-songwriter. I can't think of any other musical celebrity this side of Kanye West who, in recent memory, has gotten quite so much mileage out of being both ridiculously talented and endlessly quotable.
And Apple doesn't even tweet (yet)"or date a reality TV star!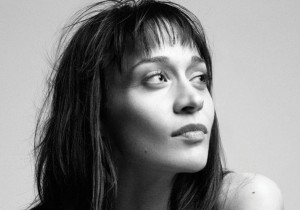 Her musical gift and her gift of gab pretty much ensured that the June 19 release of her fourth album, The Idler Wheel Is Wiser Than the Driver of the Screw and Whipping Cords Will Serve You More Than Ropes Will Ever Do, would arrive with more fanfare than the expected critical gushing. In fact, after one week of release, the new set sold 72,000 copies, good enough for a No. 3 debut on Billboard's Top 200 album chart, immediately making The Idler Wheel… the highest-charting album of Apple's career.
That would be chump change in the coffers of Adele or Lady Gaga, but considering that Apple released her last album, Extraordinary Machine, way back in 2005, before the world had heard of Adele, Gaga, or Katy Perry, and the year in which Rihanna released her debut album, it's as extraordinary as one-half of her last album title.