The Good
Justin Bieber's Believe drops
Justin Bieber released his record Believe on Tuesday, which was immediately followed by an outbreak of Bieber fever. No one was safe, including Manhattan borough president Scott M. Stringer, who announced that Tuesday was to be known as Justin Bieber Appreciation Day. The ladies of The View and their teenage audience became faint when Biebs performed, and even Jimmy Fallon hallucinated a bit. Just in case you haven't been infected, here's the Biebs performing Boyfriend on The View.
Ryan Gosling sweats till he bleeds
Ermahgerd ¦ Ryan Gosling in hammer pants thrusting his 10-year-old pelvis out to C + C Music Factory's Gonna Make You Sweat (Everybody Dance Now) ¦ with his sister. Enjoy.

The Good
Super Bass sensation Sophia Grace meets Ms. Minaj
If yours isn't one of the 7 million-plus views of Sophie Grace Brownlee's rendition of Super Bass on YouTube, well, shame on you. The 8-year-old UK lass and her hype-man"her 5-year-old cousin"deliver such a passionate cover of Nicky Minaj's hit that Ellen DeGeneres invited both girls to her show to met Ms. Minaj in the flesh. Check out the YouTube video, then the girl's freakout on Ellen below. It's adorbs, people.
Black Keys announce real album with fake web site
Some might think it enough to simply announce their new album with a press release, but not the Black Keys. No-ho-ho, these guys created a fake Web site to promote their upcoming release, El Camino. Which is kind of cool, except in this alternate cyber reality, there are no El Caminos or Black Keys. Just some old vans sold by Mr. Show's Bob Odenkirk. Well, we'll take what we can get.
The Bad
Ex-Weezer bassist Mikey Welsh dies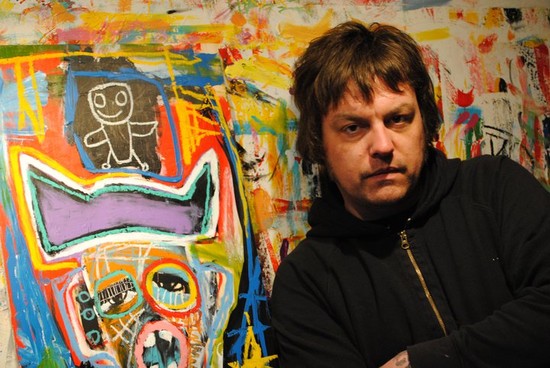 Very sad news this week for music. Boston-based musician Mikey Welsh was found dead in a hotel room in Chicago, the result of a suspected drug overdose. Welsh was most famous for his stint in Weezer, appearing on the band's Green Album. Welsh went on to play with Mighty Mighty Bosstones guitarist Nate Albert in the Kickovers and later became a celebrated artist. In a tweet posted by the artist on September 26, Welsh seems to predict his untimely death, writing, Dreamt I died in Chicago next weekend. Welsh was 40 years old. R.I.P.
Beyoncé accused of ripping off choreography
Beyoncé raised some eyebrows back in May after it was discovered that her multimedia performance at the Billboard Music Awards copied a similar performance by Italian pop star Lorella Cuccarini. Now Jay-Z's baby mama is under scrutiny again for lifting choreography from Belgian choreographer Anne Teresa De Keersmaeker in her new video for Countdown. Some enterprising soul has already created a split screen, which we present for your consideration below.
The Ugly
Lil Wayne discusses problems with sizzurp in new PSA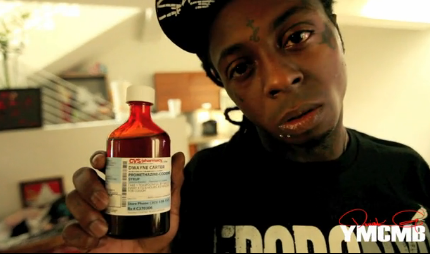 The death of Steve Jobs last week hit us all hard, especially Lil Wayne. The rapper created a 30-minute public service announcement where he praises Job's pioneering spirit, and then rambles on for another twenty-nine minutes about the evils of sizzurp, skateboarding, tattoos and his underfed koi fish. Read the highlights here.
Freaks and geeks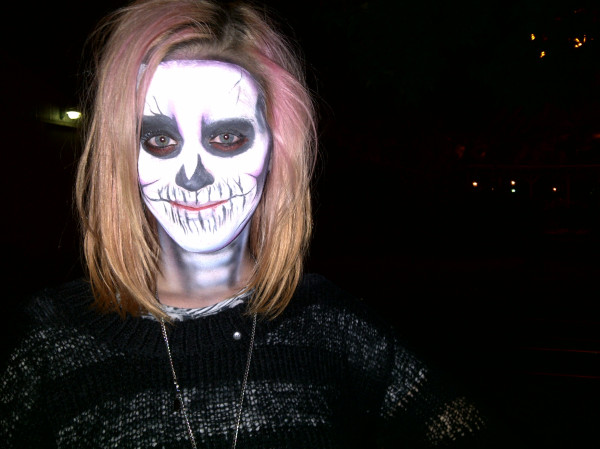 What's scarier, Katy Perry's skeletal disguise or a collection of Britney Spears paper mache heads? And the correct answer is, Christina Aguilera.
Miscellany