The Good
New Arcade Fire video brings it home … to your home
Remember when Arcade Fire came out with that incredible (and creepy) interactive video for Neon Bible and we all thought THERE'S NO WAY THEY CAN TOP THIS. Well, Montreal's finest just topped that. Check out their interactive video for We Used to Wait, which uses Google Maps to incorporate your childhood home address into the footage. Customized nostalgia. There's no way they can top that ¦ right?
Kanye releases another track on his Web site
This one is called Monster and features an eclectic all-star lineup of Nicki Minaj, Justin Vernon from Bon Iver, Jay-Z and Rick Ross. What happens when indie-folk and hip hop collide? Find out here.
The Bad
John Lennon's toilet sells for $15,000
That's a lot of money for a porcelain throne, even if it once belonged to rock royalty. No butts about it.
The Ugly
Guns N' Roses bomb at Leeds & Reading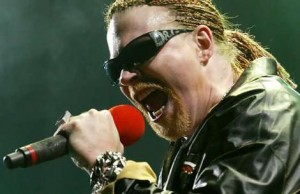 Unless you're easily shocked, the following will come as no surprise. Guns N' Roses performance at England's Leeds and Reading festivals left a lot to be desired. Like, for instance, punctuality. The band showed up an hour late to Reading and had to cut their performance short due to strict curfew laws. A few days later they repeated the tardiness at Leeds and were cut short again. Axl Rose took to Twitter to explain to fans, claiming there was a deal in place for the band to continue after curfew and someone wasn't informed, [someone] changed their mind … or [it] was a con. By most reports, the performances were terrible, so thank goodness for cons and curfews.
Taylor Momsen is drinking the haterade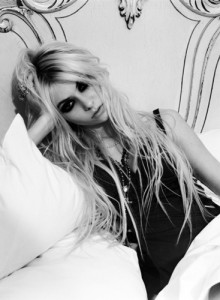 Taylor Momsen may have begun her career as the adorable Cindy Lou, but she's become quite the Grinch in her off-camera life. Trying a little too hard to be tough and anti-establishment, the Pretty Reckless singer has spat the haterade out at Miley Cyrus, public toilets, Rihanna and her band name. We kind of hate that last one, too.
Miscellany