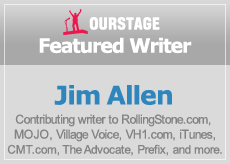 When it started looking like the end of the road for the liver that the notoriously hard-living Gregg Allman has had a love-hate relationship with for the last 62 years, things became pretty precarious for the Allman Brothers Band, with whom Gregg's been hammering the keys and hollering the blues for more than 40 of those years. The ABB are, after all, probably the longest-lived rock & roll road warriors, at least since the 1995 passing of Jerry Garcia made The Dead considerably less Grateful.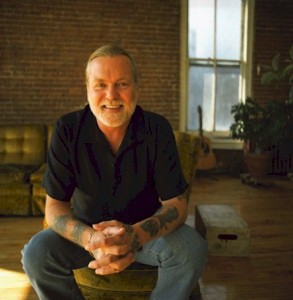 The Allman Brothers Band has long understood what most artists are only just now realizing"that the only real money to be made in music comes from hardcore touring. Their annual multi-week residencies at New York's Beacon Theatre became the stuff of legend, at least until 2010, when the venue foresaw a bigger payday from the new Cirque du Soleil show "Banana Shpeel", throwing the veteran road dogs over for"quite literally"a bunch of clowns (for what it's worth, the neo-vaudeville event received withering reviews).
But the biggest roadblock of all came when world-class tippler Allman"who was diagnosed with Hepatitis C in 2007"finally underwent a liver transplant last June. The band canceled an appearance at Eric Clapton's Crossroads Festival and put the kibosh on all touring plans. Nobody"including the convalescing singer"knew whether this meant the end of the journey for the Southern rock heroes, though Allman remained optimistic.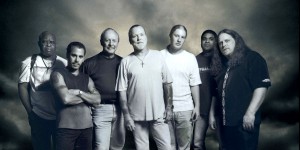 It turns out that Allman's innards are more resilient than "Banana Shpeel", though, and the band has now announced a return to the stage, with a short fall tour that kicks off on November 11th at the Tower Theatre in PA and ends up with a three-night stand at the Orpheum in Boston. Both the Philly and Beantown stints are already sold out, and Allman has been quoted as offering two words that say it all: I'm ready.
Tour dates:
NOVEMBER
11 – TOWER THEATRE, Upper Darby, PA – SOLD OUT!
12 – DAR CONSTITUTION HALL, Washington, DC
13 – ETESS ARENA, TRUMP TAJ MAHAL, Atlantic City, NY
15 – PALACE THEATER, Albany, NY
16 – FOXWOODS RESORT CASINO, Mashantucket, CT
18 – ORPHEUM THEATER Boston, MA – SOLD OUT!
19 – ORPHEUM THEATER Boston, MA – SOLD OUT!
20 – ORPHEUM THEATER Boston, MA – SOLD OUT!
By Jim Allen
Jim Allen has contributed to a wide range of print and online outlets including RollingStone.com, MOJO, Village Voice, Uncut, VH1.com, iTunes, All Music Guide, CMT.com, The Advocate, Prefix, Blurt and many more.