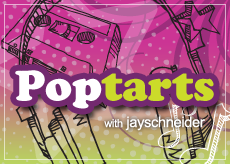 When you think Israel, you might not immediately think of great pop music. Civil unrest and tense political/religious environment have been making headlines for decades. Drawing visitors of almost every major religion in the world, this tiny middle eastern country isn't tiny in reputation. Although originally from Canada, Dorine Levy bases her musical career in the cultural coastal city of Tel Aviv. Living in such a diverse, conflict-ridden country, it's no wonder her music follows its own agenda.
On the surface, her songs appear to be straight-forward pop with a soft rock feel. After a few listens though, there's something more. Her natural-sounding vocals and simple acoustic-bass-drums arrangements support her songs' bittersweet moods. While there are, of course, catchy choruses (take "Sun" for example), Levy deals with intense themes and emotional phrasing in almost all of her songs.
After releasing an EP back in 2008, Levy has received several placements including a spot on Delta Airlines' Indie Pop channel as well as being featured in retail stores in the UK. She's even secured a spot on the Music Oz Awards (broadcast from Australia) as one of the Top 5 International artists of 2010. Currently, Levy is working on a new album, set to be released in 2011. The album is being tracked/mixed by Yoad Nevo (Pet Shop Boys, Bryan Adams).Be sure to check out her OurStage profile and listen to her song "Sun".