EP stands for Extended Play. The word left off at the end is Single, as these were originally all about singles with some bonus material. This list, however, is about the EP as an artistic statement unto itself. Like a great short story, the EP can thrill you in a way that a full-length LP (Long Player) can't; its succinctness and concentrated power leaving you excited and needing more. On this list, the EPs may or may not be based on an album single, as long as it hangs together as its own listening experience.
8. Jim James (as Yim Yames) " Tribute To¦
Shortly after George Harrison's death in 2001, My Morning Jacket's Jim James went into the studio and cut a handful of George's songs, selecting several of the best solo and Beatle compositions (drawing heavily from The White Album and All Things Must Pass). The resulting EP was not released until 2009. James is solo here, with acoustic guitar, multitracked voice, and a shitload of reverb; the sum of which lends a lonely, timeless air to Harrison's already mystical songs. The recordings are pretty true to the original arrangements, but James has such a unique style (particularly in this spare environment) that the songs are reinvented. AMG's Andrew Leahey puts it well: "˜My Sweet Lord,' once a communal hymn, is stripped of its choral arrangement and turned into a solitary prayer, while The Beatles' ˜Love You To' leaves its Indian homeland in favor of the swampy American backwoods."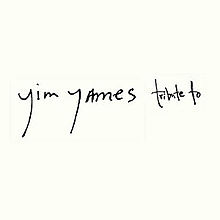 7. Mission of Burma " Signals, Calls, and Marches
This EP was originally released (in 1981) with six songs, including the seething That's When I Reach For My Revolver, then was amended and re-released in 1997 with the anthemic Academy Fight Song and Max Ernst. Signals, Calls, and Marches is probably the most accessible MoB recording (Roger Miller called it mild mannered in comparison with their aggressive live show) and, as such, helped propel into the 80s the gospel of post-punk / underground / college rock / whatever you want to call it (long before "alternative"). Like most of the EPs on this list, it should not be treated by any fans or curious listeners as an afterthought or any less important than their LPs, but instead as an integral part of the Burma catalog.