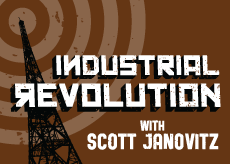 Oh MySpace. I don't think I need to delve into your sad story because it's a familiar tale. Even if you don't know the details of the rise and fall of the Internet's first smash hit social media site, you still know the story"assuming you studied ancient Rome in grade school or have watched literally any rock bio-pic film ever made. Humble beginnings, spectacular rise, crucial missteps, steep decline, public shame, optional drug overdose, likely death.
The ending is yet to be determined, of course, but demise seems inevitable. The prescient 24/7
Wall St. blog has released their yearly Ten Brands That Will Disappear list for 2012, and while the inclusion of such stalwarts as Sears and Kellogg's Corn Pops might surprise many, the appearance of MySpace is no shock. But it is the first official time-of-death call, and it's from an observer with a pretty good track record of predicting these things (for example, the disappearance of both T-Mobile and Blockbuster). Their summary is concise and worth excerpting in full:
MySpace, once the world's largest social network, died a long time ago. It will get buried soon. News Corp (NYSE: NWS) bought MySpace and its parent in 2005 for $580 million which was considered inexpensive at the time based on the web property's size. MySpace held the top spot among social networks based on visitors from mid-2006 until mid-2008 according to several online research services. It was overtaken by Facebook at that point. Facebook has 700 million members worldwide now and recently passed Yahoo! (NASDAQ: YHOO) as the largest website for display advertising based on revenue. News Corp was able to get an exclusive advertising deal worth $900 million shortly after it bought the property, but that was its sales high-water mark. Its audience is currently estimated to be less that 20 million visitors in the US. Why did MySpace fall so far behind Facebook? No one knows for certain. It may be that Facebook had more attractive features for people who wanted to share their identities online. It may have been that it appealed to a younger audience which tends to spend more time online. News Corp announced in February that it would sell MySpace. There were no serious bids. Rumors surfaced recently that a buyer may take the website for $100 million. The brand is worth little if anything. A buyer is likely to kill the name and fold the subscriber base into another brand. News Corp has hinted it will close MySpace if it does not find a buyer.
Indeed, just one buyer remains a possibility at present, and that is the Chairman and CEO of Activision, Bobby Kotick, who heads an investor group interested in having a stake in the company, rather than purchasing it in full (theoretically, News Corp would retain 20%). Word is that even if this investment somehow goes through, it ain't gonna be for no $100 million. [Late-breaking update: Sure enough, News Corp. has reportedly made a deal to MySpace for $35 million to Specific Media. News Corp. is expected to retain a 5% stake.]
What happened to MySpace? It really is hard to say. The first thing that springs to mind is the lack of a communal space (Facebook's Wall) that allowed users to really feel connected to their friends. Then came the deluge of users and spammers, who were eagerly accepted as friends in order to raise that number. In that way, MySpace was a learning environment, which informed our later behavior on Facebook. We knew, by then, to be more selective, and that the number of friends you had really didn't matter at all. Without MySpace, all those mistakes would have occurred on Facebook, which would now resemble the gaudy wasteland of MySpace (damn you, layout wizards!).
For many of us, MySpace was attractive as a music discovery site. But unfortunately the music on MySpace sounded like shit, due to their standard low-bit-rate streaming MP3s. When MySpace began to accept that they had lost the social media game to Facebook, they tried to re-focus on just music. But they had blown their credibility on that front, and many other, less tainted and cluttered sites had filled any void left by Facebook's (initial) lack of interest in catering to music fans (Soundcloud and Bandcamp being the current leaders). The once-hyped MySpace Records has foundered and this year laid-off at least half of its staff, though is still apparently functioning as an A&R operation in partnership with Interscope Records.
The thing is, efforts like MySpace start up and close down all the time. The world gets what they want out of it, learns from it and evolves. The only reason it's still a matter of interest is because of MySpace's former ubiquity. It really was the first social media site to pervade the public conscious. It was also the first time artists saw the web as more than just a secondary marketing tool, opening up a world of direct fan engagement. In these ways it was a success. But for the music business, this is yet another object lesson that you need to stay ahead of the game, predicting what's next, rather than trying to cash in on what's already working by cobbling it together with your business model. And just like with social media, the deluge hampered the ability of quality artists to connect with willing fans. No one is certain what will happen next and how this latter situation might resolve. But here at OurStage, fan-driven music discovery"where the community evaluates and puts the good stuff up top"is our bet.
[Ed. Note: You can read MySpace CEO Mike Jones' letter to the staff regarding this week's sale to Specific Media here.]