Los Angeles' Family Of The Year performed a couple of songs for the Jimmy Kimmel Live! audience last night. The band played their single "Hero," a heartbreaking indie folk ballad, as well as St. Croix, which is offered as a bonus track on the JKL site.
Family Of The Year released their debut LP Loma Vista in 2012 on Nettwerk Records and are currently on tour throughout the U.S. Click here for dates.
See St. Croix after the jump.
(more…)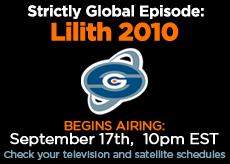 Strictly Global is a TV broadcast committed to breaking new trends and alternative lifestyles, especially in the way of music.  To kick off their season premiere, the fine folks at Strictly Global put together an episode dedicated to Lilith 2010.  Best of all, the episode will feature a number of artists who were chosen by the OurStage community to open select Lilith dates across the country. Legendary musician and festival founder Sarah McLachlan and Lilith co-founder / Nettwerk label owner Terry McBride will grace the screen, as will OurStage CEO, Ben Campbell.
The Strictly Global Lilith 2010 episode will air on over 30 million TV screens across the United States, and will bring viewers fantastic interviews and music videos from emerging talent. Click here to learn more about the featured artists. To listen to some tracks from each of the winners, check out the playlists below. Be sure to tune in tonight, September 17th at 10PM EST to catch the Strictly Global Lilith 2010  episode on your local channel.
Strictly Global Episode: Lilith 2010
Lilith 2010 Winners